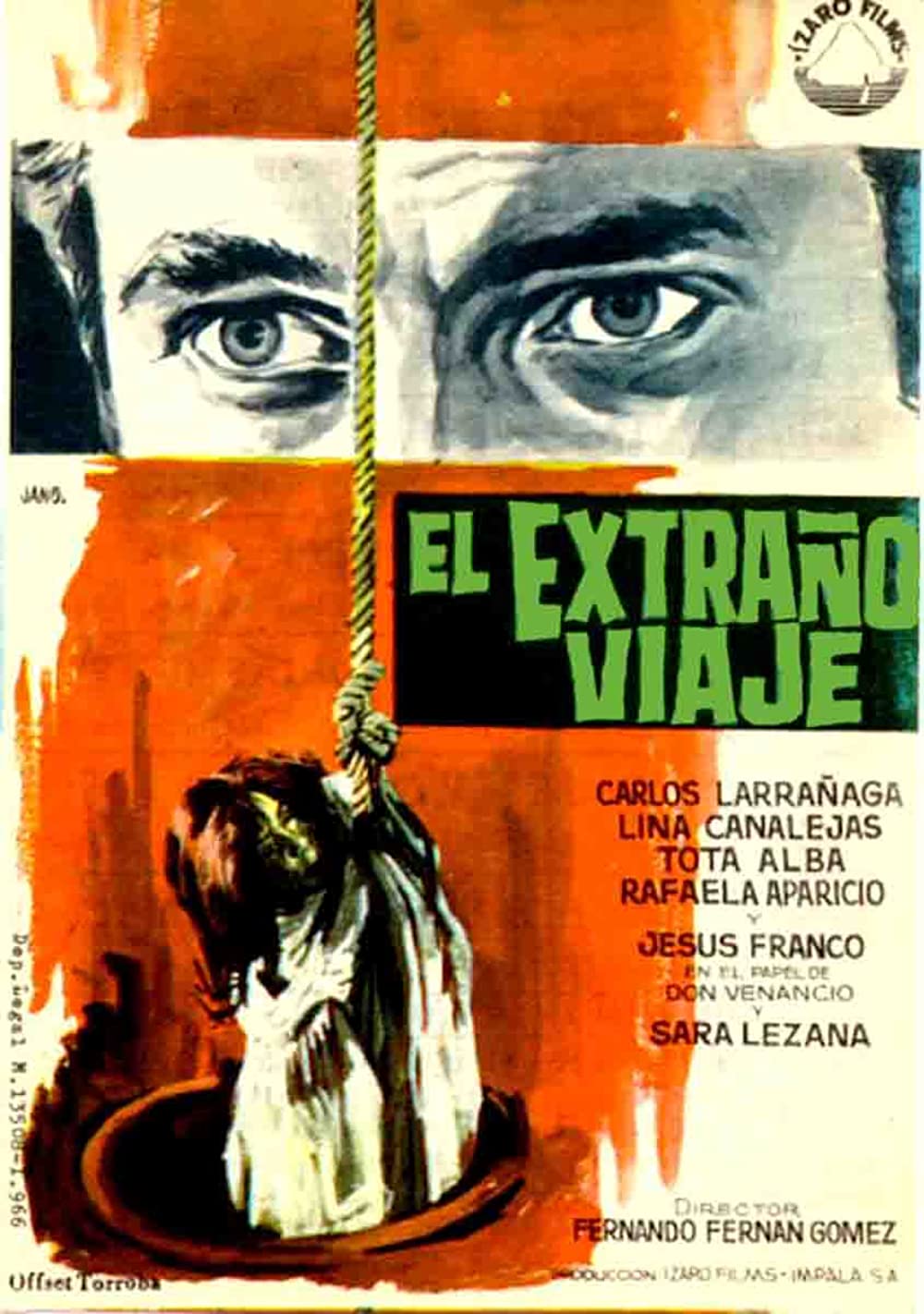 Film: El extraño viaje
January 21, 2022 - January 23, 2022
12 pm (available for 48 hours)
On the Instituto Cervantes Vimeo Channel Here
Based on an actual event known as "the crime of Mazarrón," El extraño viaje is a dark drama whose bizarre events entangle three siblings in a small provincial town near Madrid, as well as members of a band who come in from the capital to play on weekends in a village bar. Since its limited release, the film has attained critical acclaim and cult status.
1964; Spanish with English subtitles; 91 minutes; rated PG-13.
In January, Instituto Cervantes celebrates the centenary of the birth of actor, filmmaker, journalist, playwright, novelist, and screenwriter Fernando Fernán-Gómez (1921-2007), one of a generation of artists who defined what is now considered classic Spanish cinema.
Fernando Fernán-Gómez cumple cien años: Film Schedule
* January 7: F.F.G. Un retrato (Jesús García de Dueñas, 1976)
* January 14: Manicomio (Fernando Fernán-Gómez & Luis M. Delgado, 1954)
* January 21: El extraño viaje (Fernando Fernán-Gómez, 1964)
* January 28: La lengua de las mariposas (José Luis Cuerda, 1999)
All titles will be available on the Instituto Cervantes Vimeo channel for 48 hours, starting at 12 pm on the day on which they are scheduled for viewing.
Event Navigation
Related Events