Events Search and Views Navigation
Events List Navigation
"¡Mira! Nuestra Arquitectura: An Architectural Journey"
An architectural history of the NHCC, in celebration of our 20th anniversary.
To commemorate the 20th anniversary of the National Hispanic Cultural Center, the History and Literary Arts program presents "¡Mira! Nuestra Arquitectura: An Architectural Journey," an architectural history of the Center's past, present and future. This exhibit consists of text, sketch drawings, blueprints, maps, and photographs exploring Hispanic/Latinx culture and heritage as expressed through the buildings and landscape of the Center. The exhibit shows the original design concept for the Center's campus, the subsequent redesign, as well as the challenges and triumphs in building this prominent institution whose doors opened in 2000.
DID YOU KNOW…
…the original design for the Center included an amphitheater?
…each program has a uniquely designed building?
…the El Gran Torreón contains a 4,000 square foot fresco, "Mundos de Mestizaje," depicting thousands of years of Hispanic history?
…the original design had the public parking lot situated on the south side of campus?
…the Rio Grande served as an important influence on the original design of the campus?
…the Center's campus will soon have a Visitor's Center?
***
Para conmemorar el vigésimo aniversario del Centro Nacional de Cultura Hispana, el programa de historia y artes literarias presenta "¡Mira! Nuestra arquitectura: Un viaje arquitectónico," una historia arquitectónica del pasado, del presente y del futuro del Centro. La exhibición consiste en texto, bosquejos, planos, mapas, y fotografías que exploran la cultura y la herencia hispanas/latinas expresadas en los edificios y los paisajes del Centro. La exhibición muestra el diseño conceptual original para el campus del Centro, y el cambio de diseño subsiguiente, además de los desafíos y los triunfos al construir esta institución prominente cuyas puertas abrieron en 2000.
¿SABÍA UD. QUE . . .
…el diseño original del Centro incluía un anfiteatro?
…cada programa tiene un edificio de diseño único?
…el gran torreón del Centro contiene un fresco de 4.000 pies cuadrados, "Mundos de Mestizaje," que representa miles de años de historia hispana?
…en el diseño original el estacionamiento se ubicaba en el lado sur del campus?
…el Río Grande servía como una influencia importante en el diseño original del campus?
…el campus del Centro pronto tendrá un centro para visitantes?
***
This will be the first exhibit in the Bosque Gallery Series. The New Bosque Gallery at National Hispanic Cultural Center will be 730 feet in length (roughly 2 ½ times the size of a football field).  This beautiful open-air gallery space runs along the Bosque Trail to the east of the Rio Grande just south of César Chávez and Dolores Huerta Avenues.
Bosque Gallery exhibitions will be mounted on the exterior wire fencing owned by the NHCC.  Exhibitions rotate between the key program areas, and will include topics supporting the NHCC's Mission including History and Literary Arts, Visual Arts, and Performing Arts.  The Bosque Gallery exhibits will be accessible, bilingual, and inclusive. The Bosque Trail is highly trafficked with cyclists, joggers, and walkers.  These groups of visitors include families and individuals.
There are 31 re-printable panels (48 x 60 inches each) available for each exhibition. All panels will be hung on exterior fence facing the Bosque Trail. The panels are made from ALU-PANEL, a reusable thin polycarbonate metal substrate. The panels are reusable, meaning that the vinyl printing for each exhibit can be peeled off and the panels can be re-printed with each new project.  The panels have an anti-graffiti coating and can last for many years if handled properly.
3 pm (MST)
Live via Zoom. Register HERE
Nestled in the heart of Albuquerque is a vibrant cottonwood forest that has flourished for centuries along the Río Grande—providing a home for porcupines, migratory birds, coyotes, and other wildlife as well as a sanctuary for its city residents. In her debut poetry collection, Bosque, Michelle Otero celebrates the importance of water and the bosque to the people of Albuquerque.

Free community event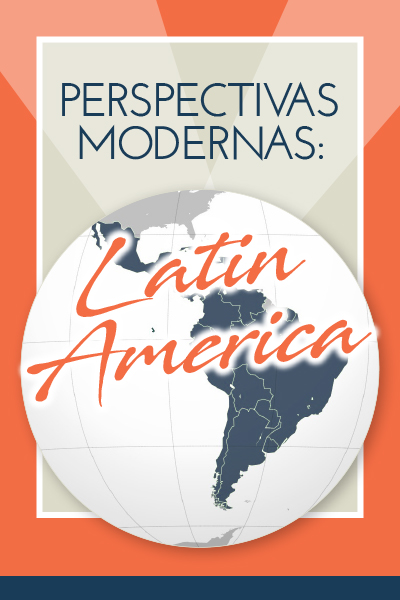 6 pm (MST)
Live via Zoom. Register HERE
This presentation focuses on the photography series, En la Pista (2016) by Mexican artist Teresa Margolles. I focus on Margolles' use of portraiture to capture a snapshot of the lives of transwomen in Juarez, Mexico, and the transitions of the border. Margolles' work visually disrupts narratives of femicide and slows the frantic pace of life on the border within the boundaries of the frame of the photographs.
Free and open to the public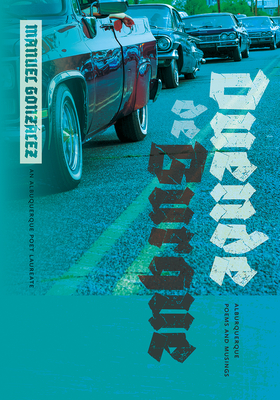 3 pm (MST)
Live via Zoom. Register HERE
A virtual event partnership with the University of New Mexico Press and the National Hispanic Cultural Center. Michelle Otero will read and be in conversation with Valerie Martinez, Director of History and Literary Arts at the National Hispanic Cultural Center.
At its center, Manuel Gonzalez's Duende de Burque is a love letter to Alburquerque and its surroundings—the Sandia Mountains, the Rio Grande Bosque, and all the people whose spirits fill these spaces.  Manuel González was the City of Albuquerque's third poet laureate (2016-2018). González is a performance poet who began his career in the poetry slam.
Free community event
2 pm (MST)
This presentation will discuss various traditions of Semana Santa (Holy Week) beginning with its origins in Spain and how those traditions spread to the Americas and beyond.The early traditions in Spain and how they are celebrated today will be explored along with how those traditions left Spain and traveled to new lands and cultures, where they took root and are still celebrated today.
Free community event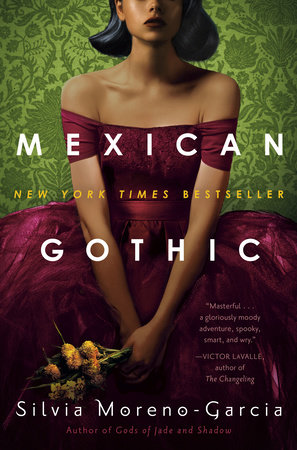 5:30 pm (MST)
Live via Zoom
To join, contact cassandra.osterloh@state.nm.us
"Silvia Moreno-Garcia's Mexican Gothic is a thoroughly enjoyable, thought-provoking novel. The main character, Noémi, receives a strange letter from her cousin, Catalina, who begs for help. She claims her new husband Virgil Doyle is poisoning her, that 'fleshless things' and ghosts trouble her, that 'they will not let me go.' Noémi — self-assured, chic and stubborn — leaves the glamor of 1950s Mexico City for the countryside, still depressed after a mining bust and fecund with secrets, to determine whether Catalina needs rescue." – Jessica P.  Wick, NPR.

Free and open to the public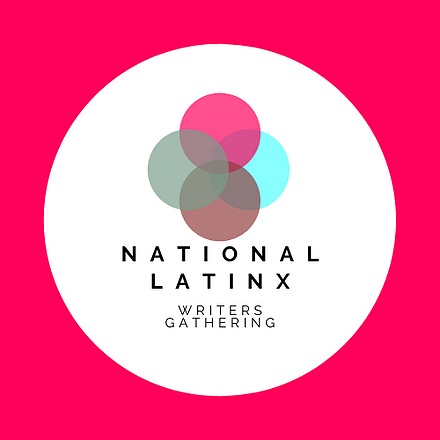 11 am (MST)
Live via Zoom. Register HERE
Writing a Compelling Proposal and Creating a Budget
This workshop will share strategies for searching for literary grants and other financial resources, developing key elements of a successful grant proposal, and developing a grant budget. There will be time for Q & A at the end of this session. This workshop is a response to the requests for grant writing workshops expressed by Latinx writers at the National Latinx Writers Gathering in October of 2020. Presenters TBA.
Workshop fee: $20.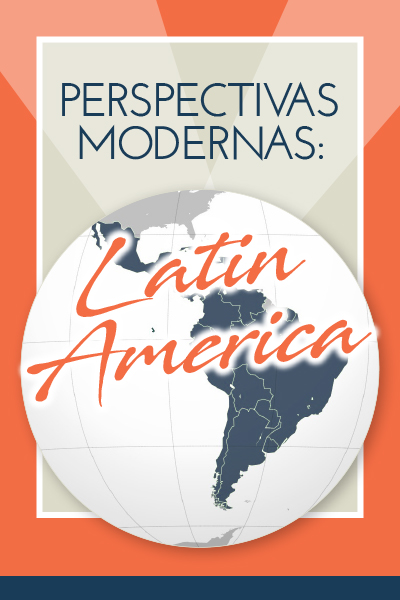 6 pm (MST)
Live via Zoom. Register HERE
Ronda Brulotte, The Art and Craft of Oaxacan Mezcal
Not only is mezcal Oaxaca, Mexico's fastest-growing rural industry, it connects the region to producers, brokers, and consumers across the U.S.- Mexico border and throughout the world. In this presentation, Dr. Ronda Brulotte discusses the rise of mezcal as a global commodity within the artisanal food movement, as well as how this transformation has impacted rural producer communities in southern Mexico.
Free community event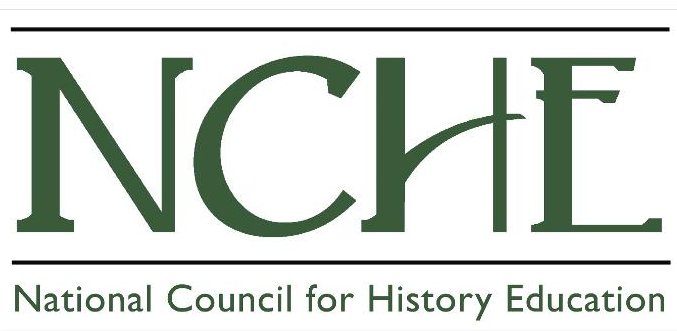 2 pm (MTS)
Live online. To attend Register HERE
El Voto Femenino: The Remarkable Lives of Latina Suffragists Worldwide
Join the National Hispanic Cultural Center (NHCC) for a journey into the remarkable lives and accomplishments of Latina suffragists instrumental in women's suffrage worldwide. In 2020 the NHCC produced a landmark exhibit, "The Women's Vote: Latina Suffragists Fighting for the Right to Vote/El voto femenino: sufragistas Latinas luchando por el derecho al voto," in celebration of 100 years of the U.S. women's vote. It features women from 27 Spanish- and Portuguese-speaking countries who made significant sacrifices to gain the women's vote.
Free community event
Time TBD
Live online.
This annual festival is the only one of its kind in the U.S. that features children's books in Spanish and English and Indigenous languages and English. The focus on Spanish, English, Indigenous languages books and authors makes this festival particularly meaningful and vibrant, reflecting the identities of many children in New Mexico, the American Southwest, and beyond. We want to encourage children to see themselves in contemporary children's literature as well as introduce a bilingual body of work to a wider audience. The four-day event features author readings, workshops, and interactive events for kids and families.
For additional information email HLA.Admin@state.nm.us
Image: Julianna Kirwin (used with permission).
+ Export Events