Events Search and Views Navigation
Events List Navigation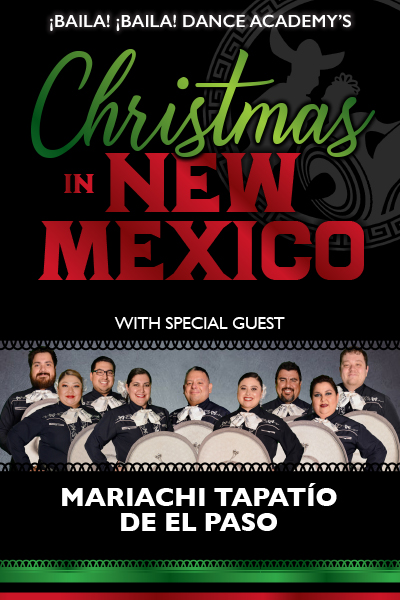 7 pm Friday, 2 pm & 7 pm Saturday
Baila! Baila!'s annual holiday show is a whirlwind extravaganza, taking audiences on a journey through the sights and sounds of Christmas in New Mexico. Music, song, and dance with the traditional Southwestern flair that has been cultivated in our state over the generations, as well as unique segments saluting Christmas traditions from around the world, will delight theatregoers of all ages. In 2021, Baila! Baila! will be celebrating their 32nd year in spectacular fashion. Christmas in New Mexico features a large multigenerational cast including dancers as young as six, as well as Baila! Baila!'s professional company dancers. Special guest performances include a live mariachi and an appearance by company founder Israela Garcia.
Baila! Baila! Dance Academy was founded in 1990 with the mission of educating students solely in traditional Mexican folk dance. The school's curriculum has expanded to additional dance genres including country western, salsa, hip hop, classical ballet, and Danza Azteca.
$22, $27, $32 w/ $2 discounts for students, seniors and NHCC members
Buy Tickets
7 pm
Spanish Harlem Orchestra, the three-time Grammy®-winning salsa and Latin jazz band, sets the gold standard for excellence in authentic, New York style, hard core salsa.
Whether in a concert hall or at an outdoor jazz festival, there is no easing you in—they come at you full force, from start to finish. Their energy on stage and their rich sound and musical precision leave audiences mesmerized until the last note is played. With an unwavering respect for the music's storied history, the ensemble's thirteen world-class musicians and vocalists come together to create an unparalleled musical experience.
$17, $27, $37 w/ $2 discount for NHCC Foundation members, children 12 years old and younger free
Buy Tickets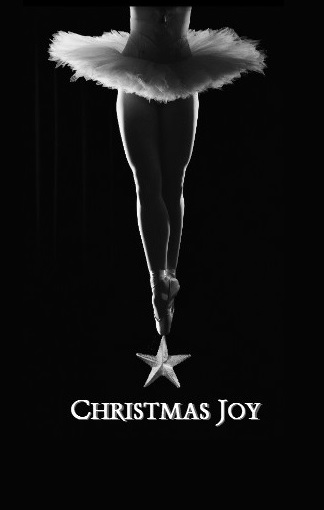 2 pm & 6:30 pm Saturday, 2 pm Sunday
Magnify Dance Ensemble presents Christmas Joy. Come…Experience the Miracle!….Awaken your heart to the true Spirit of Christmas in dance as Magnify Dance Ensemble presents the 37th season of its Bravos Award-winning holiday production. Over sixty-five classically trained dancers will once again inspire audiences with a repertoire of moving and inspirational classical ballet, jazz, and contemporary dance performances choreographed to traditional and contemporary Christmas music.
$25, $33 w/ $2 discount for students, seniors and NHCC members. Group rates available.
Buy Tickets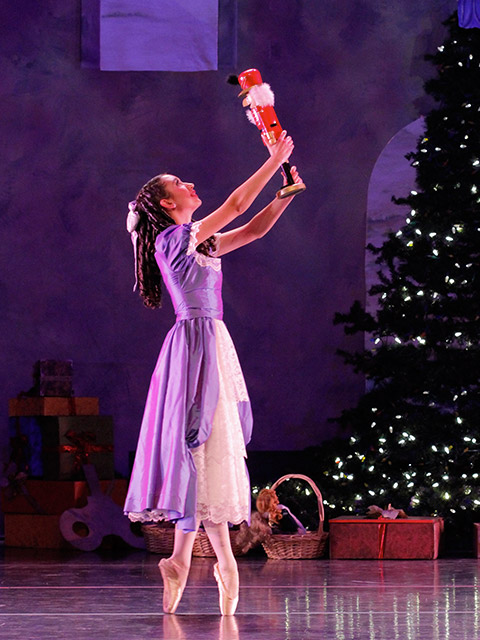 7 pm Friday, Saturday, and Sunday, 2 pm Saturday and Sunday
Festival Ballet Albuquerque is partnering with the National Hispanic Cultural Center to present an original production, The Nutcracker in the Land of Enchantment, choreographed by Patricia Dickinson Wells.  The beloved holiday classic is transported to territorial New Mexico in the late 1800s, with added elements of the state's heritage and traditions including Spanish dancers, southwestern snakes, sheep and shepherdesses, a lively fandango, a storyteller doll with children, Mr. Coyote, Ms. Roadrunner, and lavish western Victorian-era costumes. This tenth anniversary year will see the addition of Zozobra, with the production showcasing New Mexico heritage and traditions while maintaining the classical grace and family appeal of its origins.  A live orchestra performs under the baton of Maestro Guillermo Figueroa, Principal Conductor of the Santa Fe Symphony and an internationally renowned conductor and violinist who was a 2012 Latin Grammy nominee.
$49, $39, $29, $20, $14 w/ $2 discount for seniors, children12 and younger, and NHCC members
Buy Tickets
2 pm & 7 pm
New Year's with the Opera is a fun variety show featuring Opera Southwest's most beloved recent performers, the Albuquerque Youth Symphony, and the Opera Southwest Chamber Orchestra.  With a variety of opera favorites and light classics, there is something for everyone to ring in the New Year. Please join us this year for our family-friendly presentation at 2 pm.
$49, $59, $69 with an additional $45 for the Opera Southwest After-Party
Buy Tickets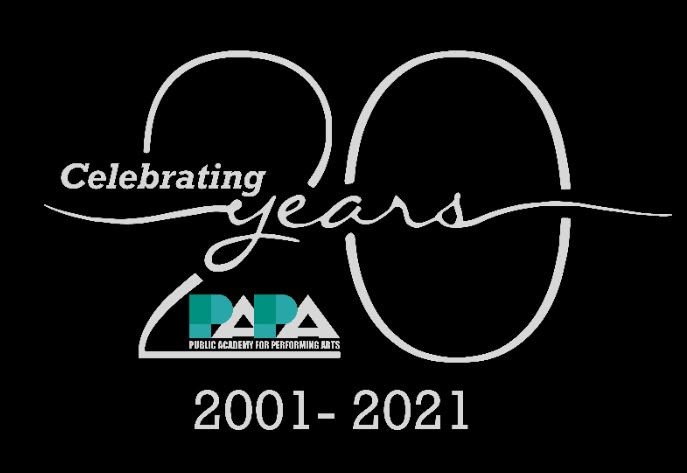 7 pm
The Foundation at Public Academy for Performing Arts presents PAPA's 20th Anniversary Gala Event.  Celebrate the school's 20th anniversary, re-connect with classmates and instructors, meet new people, and enjoy an evening of alumni talent. This event is open to the public. 
$10, $20, $30, no discounts
Buy Tickets
7:30 pm
AMP Concerts welcomes Jesse Cook. An accomplished guitarist and producer and an equally prolific filmmaker, Jesse Cook has developed his talents to create experiences that delight audiences, both in concert and online. He composed his first album, Tempest, over 25 years ago. Jesse could not imagine that such a humble recording, in which he played all the instruments, would spark a musical legacy with thousands of concerts performed around the world, over two million albums sold, five PBS TV specials, and tens of millions of content views and streams across the internet. Jesse and his extraordinary band are looking forward to bringing the Tempest II Tour and their unique brand of rhythm and rhumba to audiences across North America in 2022.
$48, $39, $33
COVID PROTOCOLS: 
Buy Tickets
February 13, 16, 18 & 20, 2022
Sundays at 2 pm, Wednesday and Friday at 7:30 pm
Robert Xavier Rodriguez' Frida is a fully staged opera with orchestra, sung in Spanish with both Spanish and English translation supertitles.  Presented in two acts with one intermission.
Presented in partnership with the National Hispanic Cultural Center, Frida is based on the life and work of the iconic Mexican artist Frida Kahlo.
$21, $41, $62, $83, $103 with discounts for groups of 8 or more, anyone 30 years old or younger, and Opera for All with a WIC or EBT card.
Buy Tickets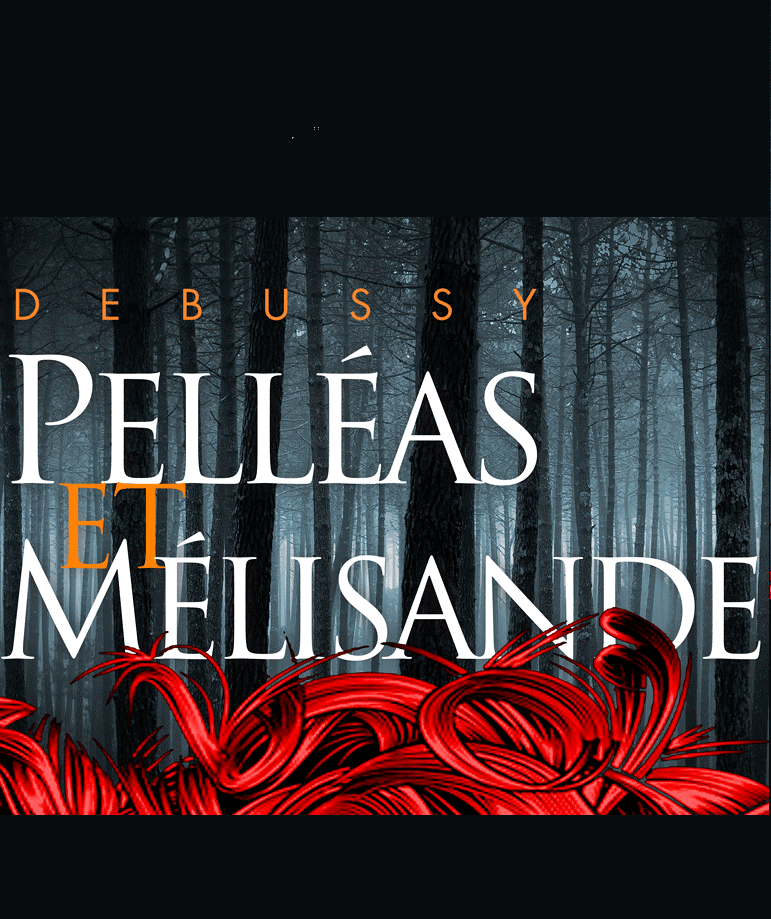 March 20, 25 & 27, 2022
Sundays at 2 pm, Friday at 7:30 pm
Debussy's Pelléas et Mélisande is a fully staged opera with orchestra, sung in French with English translation supertitles.  Presented in two acts with one intermission.
Created in 1902, Debussy's masterpiece never ceases to fascinate with its uniqueness, its symbolist universe, and its unparalleled musical and poetic approach to the French language.
$21, $41, $62, $83, $103 with discounts for Groups of 8 or more, any one 30 years old and younger and Opera for All with a WIC or EBT card.
Buy Tickets
7:30 pm
AMP Concerts presents Colin Hay. Hay first came to prominence as the lead vocalist of Men at Work, which was formed in 1979 and went on to become a multi-platinum-selling musical act, winning a Grammy for best new artist in 1982. The original band was short-lived, however, and after 1985 Hay became primarily a solo artist. He has written and released some 13 solo albums, the latest being I Just Don't Know What To Do With Myself, an album of cover material. With a new album of original material due for release in early 2022, Hay is also a touring member of Ringo Starr's All Starr Band, scheduled to resume touring in 2022.
Tickets on sale for AMP members starting on Wednesday, October 6, 2021 at 10 am with promo code, and on sale to the general public Friday, October 8, 2021 at 10 am.
$41, $51, 61
COVID PROTOCOLS: 
Buy Tickets
+ Export Events