Events Search and Views Navigation
Events List Navigation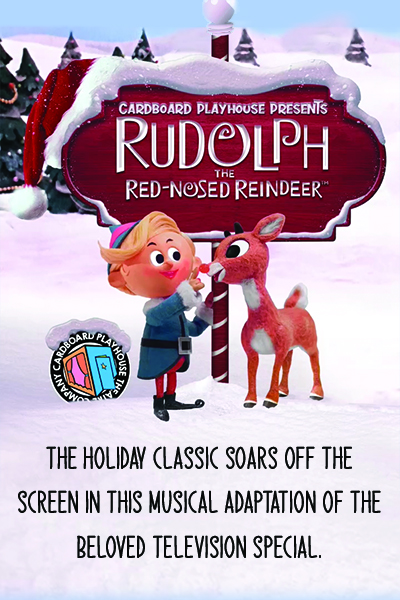 7:00 pm Friday
2:00 pm & 5:00 pm Saturdays
2:00 pm Sundays 
Cardboard Playhouse presents Rudolph the Red-Nosed Reindeer™ JR. The holiday classic soars off the screen in this Broadway Junior musical adaptation of the beloved television special. Filled with holiday hits like "Rudolph the Red-Nosed Reindeer" and "A Holly Jolly Christmas," Rudolph the Red-Nosed Reindeer™ JR. features all of your favorite characters including Santa and Mrs. Claus, Hermey the Elf, Bumble the Abominable Snow Monster, Clarice, Yukon Cornelius, and, of course, Rudolph. It's an adventure that teaches us that what makes you different can be what makes you special.
Because of his shiny nose, Rudolph doesn't feel like he belongs in Christmastown and sets off to find a place that accepts him. Along his journey, he encounters fellow misfits, only to realize that home is where he has belonged the whole time. When a storm threatens to keep Santa's sleigh from taking flight, it's up to Rudolph to save Christmas!
Performances will take place Friday, Dec. 2 through Sunday, Dec. 4, and on Saturday, Dec. 10 and Sunday, Dec. 11. General admission tickets are $15.
The title, content, photos/images, and description for this event were provided to the NHCC by the organization renting the NHCC venue for the event. By serving as a venue and posting the event on its website, the NHCC is not endorsing any views expressed in the title or description of the event, nor is it endorsing the content of the event.
Buy Tickets
2:00 pm & 7:00 pm Saturday
2:00 pm Sunday
Baila! Baila!'s annual holiday show is a whirlwind extravaganza, taking audiences on a journey through the sights and sounds of Christmas in New Mexico. Music, song, and dance with the traditional Southwestern flair that has been cultivated in our state over the generations, as well as unique segments saluting Christmas traditions from around the world, will delight theatre-goers of all ages. In 2022, Baila! Baila! will be celebrating its 33rd year in spectacular fashion. Christmas in New Mexico features a large, multigenerational cast including dancers as young as six, as well as Baila! Baila!'s professional company dancers. Special guest performances include live mariachi and an appearance by company founder Israela Garcia.
Baila! Baila! Dance Academy was founded in 1990 with the mission of educating students solely in traditional Mexican folk dance. The school's curriculum expanded to additional dance genres including country western, salsa, hip hop, classical ballet, and Danza Azteca.
Tickets range from $22 to $32, with a $2 discount for students, seniors, and NHCC Members.
Buy Tickets
10:00 am
Children 18 months to 4 years and their caregivers explore dramatic arts and even visit the NHCC Wells Fargo Auditorium. This multi-sensory program includes time for socializing and dramatic play.
Explorar Las Artes is a free, monthly, 45-minute program for children 18 months to 4 years and caregivers that nurtures creativity and provides bilingual introductory arts experiences balanced with social interaction. Each program focuses on different aspects of Hispanic/Latine arts, including music, dance, and storytelling. NHCC instructors model the introduction of core arts concepts to infants and caregivers in a supportive environment.
This program is generously supported through a Blue Cross and Blue Shield of New Mexico Healthy Kids, Healthy Families grant.
Free Community Event. Please register here or call the NHCC Welcome Center at 505-724-4771 for assistance.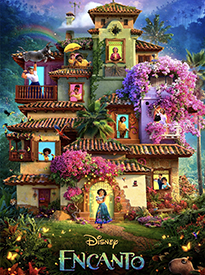 5:00 pm to 9:00 pm 
Holiday fun for the entire family! Decorate ornaments and craft luminarias, while enjoying music, hot chocolate, and biscochitos. Then, enjoy a free screening of Encanto at 7:00 pm!
Walt Disney Pictures; Directors; Jared Bush, Byron Howard, and Castro Smith; 2021; 99 minutes; PG
Free Community Event. Please register here or call the NHCC Welcome Center at 505-724-4771 for assistance.
This program is generously supported by Bank of America and Blue Cross and Blue Shield of New Mexico.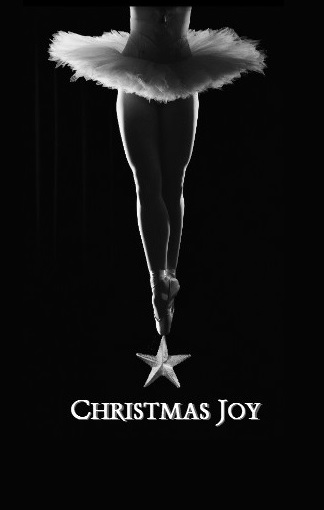 2:00 pm & 6:30 pm Saturday
2:00 pm Sunday
Magnify Dance Ensemble presents Christmas Joy. Come, Experience the Miracle! Awaken your heart to the true Spirit of Christmas in dance as Magnify Dance Ensemble will present the 38th season of its Bravos Award-winning holiday production, Christmas Joy. Over sixty-five classically trained dancers will once again inspire audiences in the National Hispanic Cultural Center's Albuquerque Journal Theater. They come to us with a collection of moving and inspirational classical ballet, jazz and contemporary dance performances choreographed to traditional and contemporary Christmas music.
$28, $35 w/ a $2 discount for students, seniors and NHCC members. Group rates available.
Tickets go on sale on Sunday, October 30th at 10 am.
Buy Tickets
7 pm Friday, Saturday, and Sunday
2 pm Saturday and Sunday
Festival Ballet Albuquerque is partnering with the National Hispanic Cultural Center to present an original production, The Nutcracker in the Land of Enchantment choreographed by Patricia Dickinson Wells.
The beloved holiday classic is transported to territorial New Mexico in the late 1800s, with added elements of the state's heritage and traditions including Spanish dancers, southwestern snakes, sheep and shepherdesses, a lively fandango, a storyteller doll with children, Mr. Coyote and Ms. Roadrunner and lavish western Victorian-era costumes.
In this 11th year, Zozobra is the newest character addition, with the production showcasing New Mexico heritage and traditions while maintaining the classical grace and family appeal of its origins. A live orchestra performs under the baton of David Felberg for 2022 in what has become an annual family holiday tradition.
$49, $39, $29, $20, $14 w/ $2 discount for seniors, kids 12 and younger and NHCC members
Buy Tickets
2:30 pm
New Year's with the Opera! is a fun variety show featuring Opera Southwest's most beloved recent performers, the Albuquerque Youth Symphony, and the Opera Southwest Chamber Orchestra.  With a variety of opera favorites and light classics, there is something for everyone to ring in the New Year.
$53, $63, $73 with an additional $95 for the Opera Southwest After-Party
Buy Tickets
7:30 pm
AMP Concerts: Pink Martini. "Pink Martini is a rollicking around-the-world musical adventure . . . If the United Nations had a house band in 1962, hopefully we'd be that band" – Thomas Lauderdale, Bandleader/Pianist. Featuring a dozen musicians, Pink Martini performs its multilingual repertoire on concert stages and with symphony orchestras throughout the world.
$61, $71 & $81
Buy Tickets
February 5, 10 & 12, 2023
2:00 pm Sunday, 7:30 pm Friday
Opera Southwest presents Gioachino Rossini's Le Comte Ory, a fully staged opera with orchestra, sung in French with English translation supertitles.
Opera Southwest continues its commitment to the works of Rossini with one of his Parisian comedies. The rakish Count Ory is determined to seduce the Countess Adele while others are off fighting in the Crusades. Disguises, mistaken identities, drink, and even a thunderstorm combine to make this hilarious romp through medieval France an energetic bel canto whirlwind. Noted Rossini specialist Maestro Anthony Barrese conducts.
$22, $42, $63, $85, $105 with discounts for groups of 8 or more, anyone 30 years old and younger and Opera for All with a WIC or EBT card.
Buy Tickets
7:30 pm
AMP Concerts presents Eric Johnson. Eric has been traveling on a prolific odyssey over the course of more than four decades. Along the way, his creations have encompassed repertoire that cross-pollinates genres including rock, blues, jazz, fusion, soul, folk, new age, classical, and even country. Inevitably, E.J. says it best himself: "It really boils down to the music and the song at the end of the day…. If it doesn't have that, it gets boring for me. The most important thing for me is to grow musically and make a more expansive and meaningful artistic statement with every new project."
$24, $31, $40
Approximate time of event: 2 hours including intermission.
Tickets go on sale to AMP members, Tuesday, March 9, 2022 at 10 am with member promo code. Tickets go on sale Friday, March 11, 2022 at 10 am to the general public.
Buy Tickets
+ Export Events