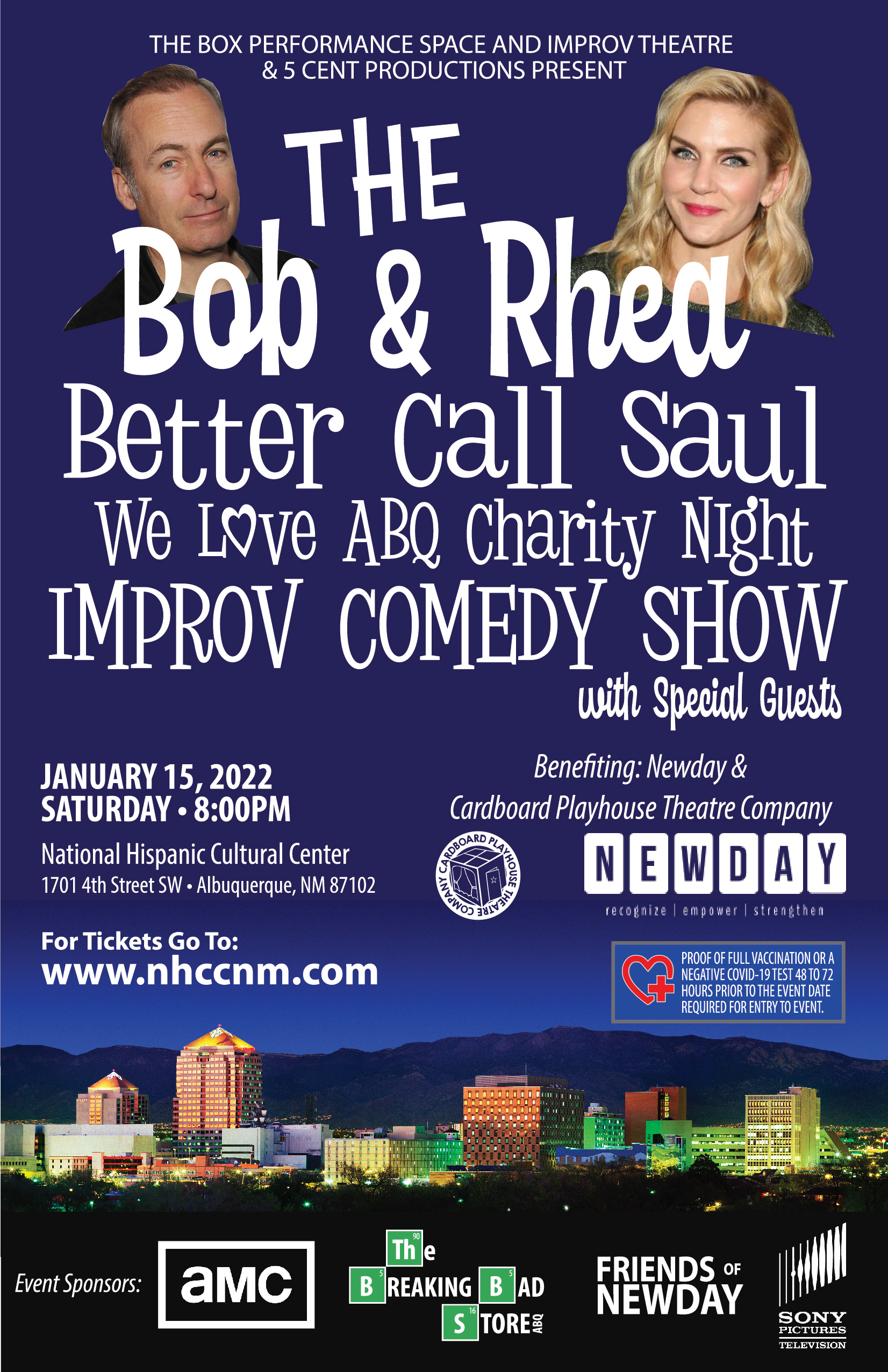 Bob & Rhea Better Call Saul Improv Comedy Show
May 19, 2022
8:00 pm
Join Bob Odenkirk, Rhea Seehorn, and special guests for a night of comedy in Albuquerque!
A night of entertainment like no other is headed your way, as your favorite TV lawyers, Bob Odenkirk andRhea Seehorn, join forces with special friends from Better Call Saul and improvisers from The Box Performance Space. This performance will raise funds for Cardboard Playhouse Theatre Company and New Day Youth & Family Services.
$20, $30, $50
COVID PROTOCOLS:
This event will require either a proof of vaccination completed at least 14 days prior to the event or a negative COVID test administered by a health care professional within 72 hours of the event.  Originals or photos of documents with a matching ID will be accepted. Cardboard Playhouse Theatre Company respectfully requests visitors to wear masks during the performance.
This event is a rental event, not an NHCC production. The title, content, photos/images, anddescription for the event were provided to the NHCC by the organization renting the NHCC venue. By serving as a venue and posting the event on its website, the NHCC is not endorsing any views expressed in the title or description of the event, nor is it endorsing the content of the event.
Event Navigation
Related Events