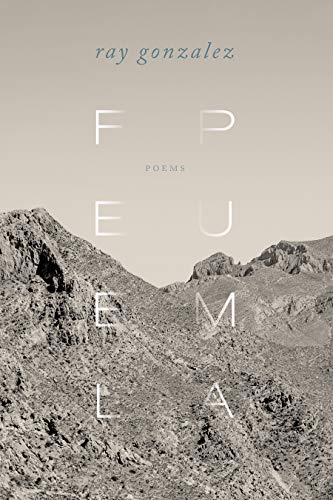 Virtual Reading and Discussion: Ray Gonzalez, Feel Puma: Poems
October 14, 2020
Wednesday, October 14, 2020
6 pm (MDT)
Virtual Reading and Discussion: Ray Gonzalez, Feel Puma: Poems (University of New Mexico Press, 2020)
RSVP for the online event HERE.
Presented by Bookworks, the National Hispanic Cultural Center, and the University of New Mexico Press. In Feel Puma, Ray Gonzalez traces his love of reading, philosophy, and learning with poems constantly in conversation—with each other, with texts by other writers and the writers themselves, with world history and his personal history and people he has encountered.
Ray Gonzalez is the author of fifteen books of poetry, including The Heat of Arrivals (1997), winner of the PEN/Oakland Josephine Miles Book Award; Cabato Sentora (2000), a Minnesota Book Award Finalist; The Hawk Temple at Tierra Grande (2003), winner of the 2003 Minnesota Book Award; Consideration of the Guitar: New & Selected Poems (2005); Cool Auditor: Prose Poems (2009); and Beautiful Wall (2015). Gonzalez is also the author of three collections of essays, two collections of short stories, and the editor of twelve anthologies. He has served as the poetry editor for the Bloomsbury Review for thirty-five years and in 1998, founded the poetry journal LUNA. Gonzales is a professor in the MFA Creative Writing Program at the University of Minnesota. He received a Lifetime Achievement Award in Literature from the Border Regional Library Association in 2003.
Related Events