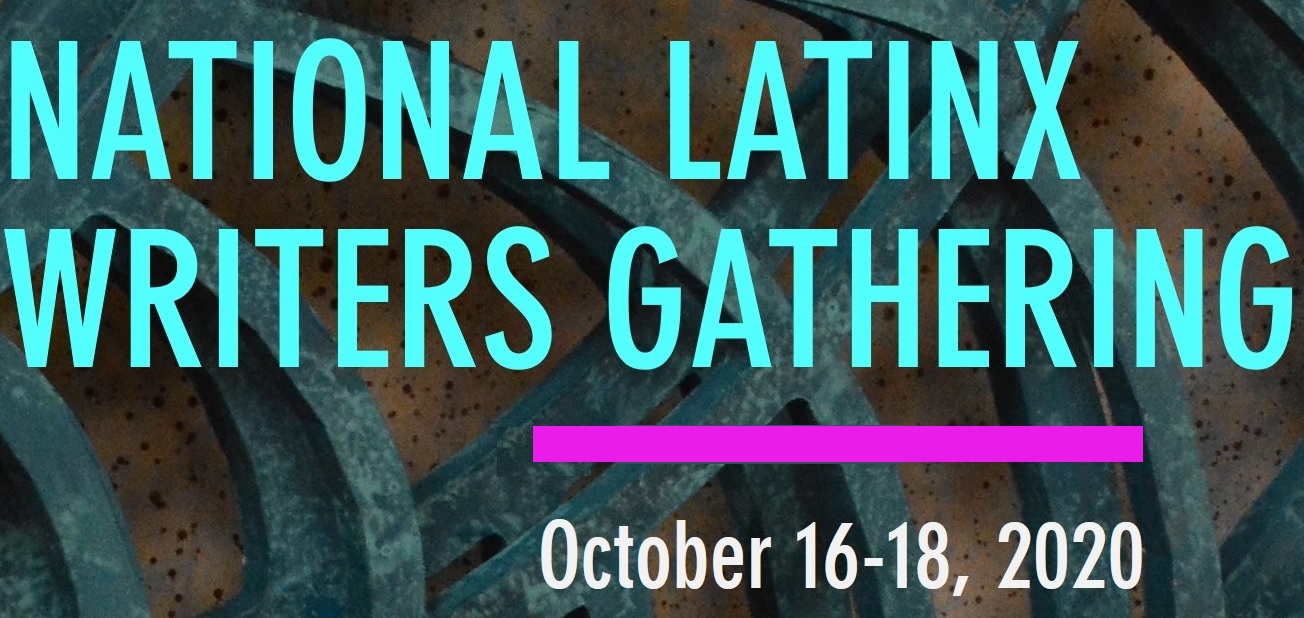 National Latinx Writers Gathering: A Virtual Event for Latinx Writers in All Genres
Friday-Sunday, October 16-18, 2020
www.uslatinxlit.org
The first National Latinx Writers Gathering, "Sembrando y Soñando," will take place October 16-18, 2020. It is open to any Latinx writer working in any genre. As a result of the new coronavirus, all weekend events will be virtual.
The first year of this unprecedented convening of Latinx writers emphasizes community-building, connection, and experiential collaboration–determined by a national survey of Latinx writers who expressed what they want from a first conference of this kind. The first event will also determine the shape and content of annual Latinx convenings in the future–an undertaking organizers want to co-create together.
We are grateful to a coalition of organizations and individuals who have made this first convening possible: the National Hispanic Cultural Center, Letras Latinas/Institute for Latino/a Studies, Latinx Writers Caucus, City of Albuquerque, Artful Life, the Albuquerque Poet Laureate Program, and the National Endowment for the Arts.
Planning Committee Members:  Francisco Aragon, Rebeca Alderete Baca, Ahimsa Timoteo Bodhran, Sutherland Jaramillo, Demetria Martínez, Valerie Martínez, Elise McHugh, Cassandra Osterloh, Genaro Padilla, Rubén Quesada, Sara Rivera, and Shelle Sánchez.
Event Navigation
Related Events