Upcoming Events
Friday-Sunday, October 16-18, 2020
www.uslatinxlit.org
The first National Latinx Writers Gathering, "Sembrando y Soñando," will take place October 16-18, 2020. It is open to any Latinx writer working in any genre. As a result of the new coronavirus, all weekend events will be virtual.
The first year of this unprecedented convening of Latinx writers emphasizes community-building, connection, and experiential collaboration–determined by a national survey of Latinx writers who expressed what they want from a first conference of this kind. The first event will also determine the shape and content of annual Latinx convenings in the future–an undertaking organizers want to co-create together.
2 pm (MTS)
Live via Zoom
Register in advance for this meeting HERE.
The campaign for woman suffrage in New Mexico is rich and deep. The struggle took 46 years, from 1874 to 1920. As with other aspects of women's lives, most of the stories—political, economic, social—are not found in history books. They are still being unearthed in family lore, memoirs, songs, newspapers, and a few scholarly works. Join us to learn about the famous protagonists in this story, such as Adelina Otero Warren and Octaviano A. Larrazolo, as well as the less well-known, Ada McPherson Morley, Isabella Selmes Ferguson, Cora Armstrong Kellam and Margaret Green Cartwright.
Free, Registration Required
2 pm (MTS)
RSVP for this online event here.
Virtual Reading and Discussion: Sergio Troncoso, A Peculiar Kind of Immigrant's Son (Cinco Punto Press, 2019)
Presented by the National Hispanic Cultural Center in collaboration with Bookworks. How does a Mexican-American, the son of poor immigrants, leave his border home and move to the heart of gringo America? How does he adapt to the worlds of wealth, elite universities, the rush and power of New York City? How does he make peace with a stern old-fashioned father who has only known hard field labor his whole life? With echoes of Dreiser's American Tragedy and Fitzgerald's Gatsby, Troncoso tells his luminous stories through the lens of an exile adrift in the 21st century, his characters suffering from the loss of culture and language, the loss of roots and home as they adapt to the glittering promises of new worlds which ultimately seem so empty. A Peculiar Kind of Immigrant's Son is the recipient of a Silver Award for Multicultural Adult Fiction from Foreword Reviews Book of the Year Awards, and a Best of Texas 2019 by Lone Star Literary Life.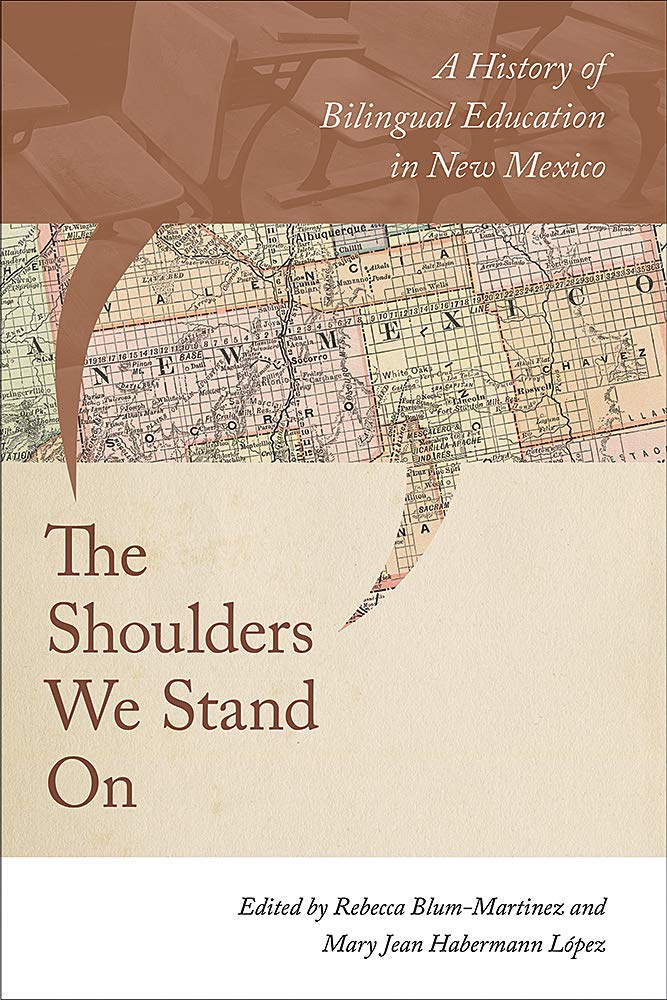 Wednesday, November 18, 2020
6 pm (MDT)
Virtual Reading and Discussion: Rebecca Blum-Martínez and Mary Jean Habermann López, Editors, The Shoulders We Stand On: A History of Bilingual Education in New Mexico (University of New Mexico Press, 2020)
RSVP for the online event:  Link coming soon!
Time and details TBA
¡ILUMINARTE! is a winter holiday celebration inspired by luminarias and farolitos—a New Mexico tradition.  In 2019, this Sunday evening event included an illuminated bike parade along the Paseo del Bosque Trail led by Story Riders–a bilingual, after-school, bike-riding program for elementary school students—along with performances by Circo Latino and AirDance New Mexico at the NHCC and "River of Lights" at the Botanical Gardens. The evening concluded with readings by Albuquerque Poet Laureate Michelle Otero with students from three elementary schools at Tingley Beach, along the Rio Grande. Stay tuned for 2020 events, which may be virtual. ¡ILUMINARTE! is a collaboration between the NHCC, the City of Albuquerque, Story Riders, AirDance New Mexico, and the Albuquerque Poet Laureate Program.
2 pm (MST)
Live via Zoom
Register in advance for this meeting HERE.
State Historian Rob Martínez examines the fascinating origins of these uniquely New Mexican cultural expressions.  [Full description TBA]
Free, Registration Required
+ Export Events