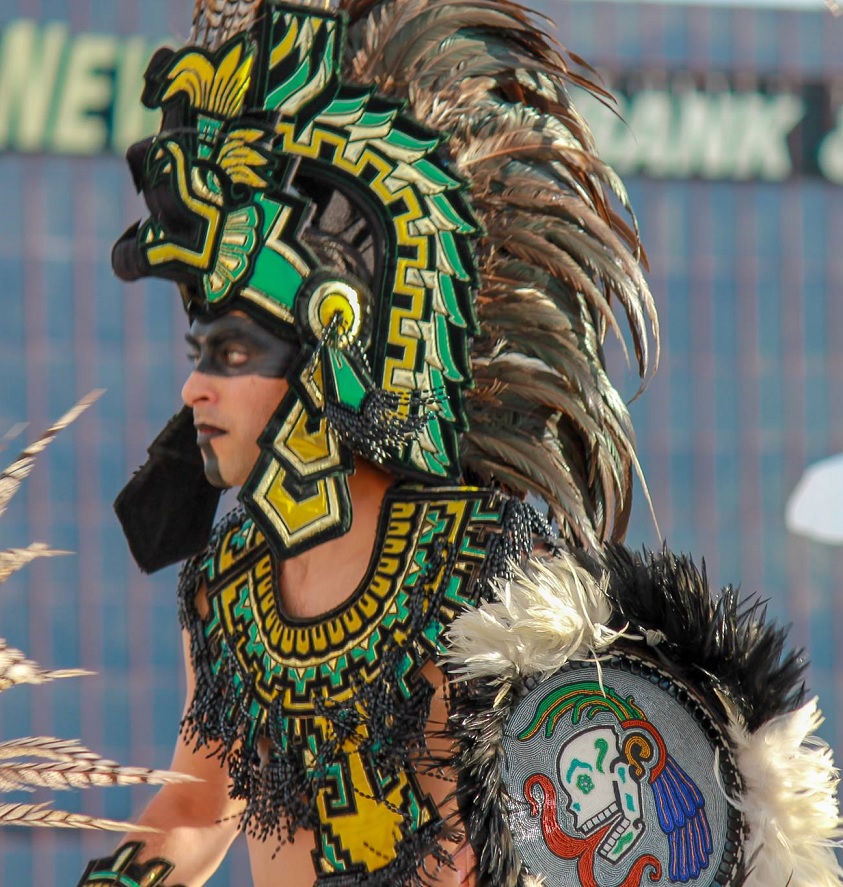 Mapitzmitl Xiukwetzpaltin (PAZ) Presents Tonal Machiotl/Piedra del Sol/Aztec Calendar
March 14, 2020
All events at the NHCC through April 9, 2020 have been cancelled / postponed.
Please call the NHCC at 505-246-2261 for more information.
11 am
This is the third and last of a series of workshops about the Aztec calendar, covering a range of subject matter pertaining to this indigenous timekeeping device that was rediscovered in Mexico City in 1790. It is an explanation of the 260-day ceremonial year.
Free public event
These workshops provide background information for the celebration of Yankwik Xiwitl, or Mexika/Aztec New Year, hosted by Kalpulli Ehecatl and Kalpulli Izkalli on Sunday, March 15, on the NHCC's Plaza Mayor. The free public event, ushering in Chikyei Tekpatl/Ocho Pedernal/Eight Stone Blade, features fire making with a hand drill, an offering of flowers and fruit, and ritual Aztec dancing.
There are three different year counts in traditional Mesoamerican culture: a lunar year, a solar year, and a Venutian year. Mexika New Year celebrates the solar year of 365.25 days.
For more information, e-mail pazehecatl@hotmail.com.
Event Navigation
Related Events