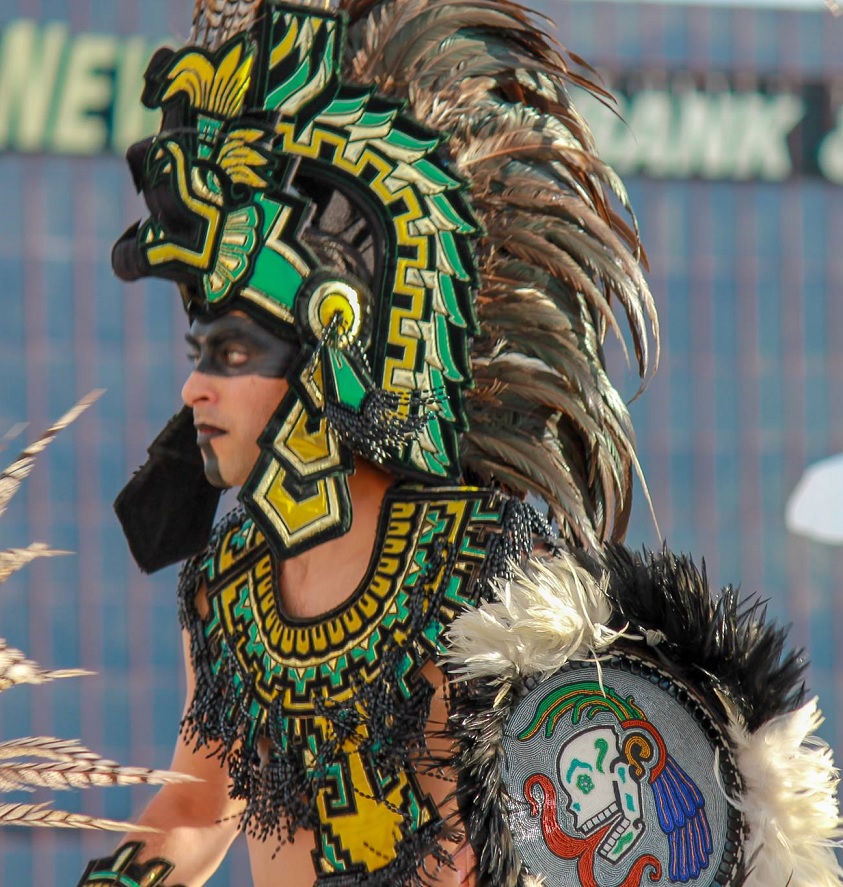 Yankwik Xiwitl/Año Nuevo Azteca/Aztec New Year
March 15, 2020
All events at the NHCC through April 9, 2020 have been cancelled / postponed.
Please call the NHCC at 505-246-2261 for more information.
10 am; dancing begins at approximately 12 pm
Join us as Kalpulli Ehecatl and Kalpulli Izkalli host Yankwik Xiwitl, or Mexika/Aztec New Year, on the NHCC's Plaza Mayor. The free public event, ushering in Chikyei Tekpatl/Ocho Pedernal/Eight Stone Blade, features fire making with a hand drill, an offering of flowers and fruit, and ritual Aztec dancing.
Free public event
There are three different year counts in traditional Mesoamerican culture: a lunar year, a solar year, and a Venutian year. Mexika New Year celebrates the solar year of 365.25 days. This year's celebration is preceded by two free educational presentations at the Center— an overview of the Aztec calendar at 11 am on Saturday, March 7, and an explanation of the 260-day ceremonial year at 11 am on Saturday, March 14. An additional workshop, sponsored by Kalpulli Izkalli, will be held at Casa Barelas at 6 pm on Wednesday, March 11. Admission to this workshop, focusing on the solar year, is on a donation basis.
For more information, e-mail pazehecatl@hotmail.com.
Related Events