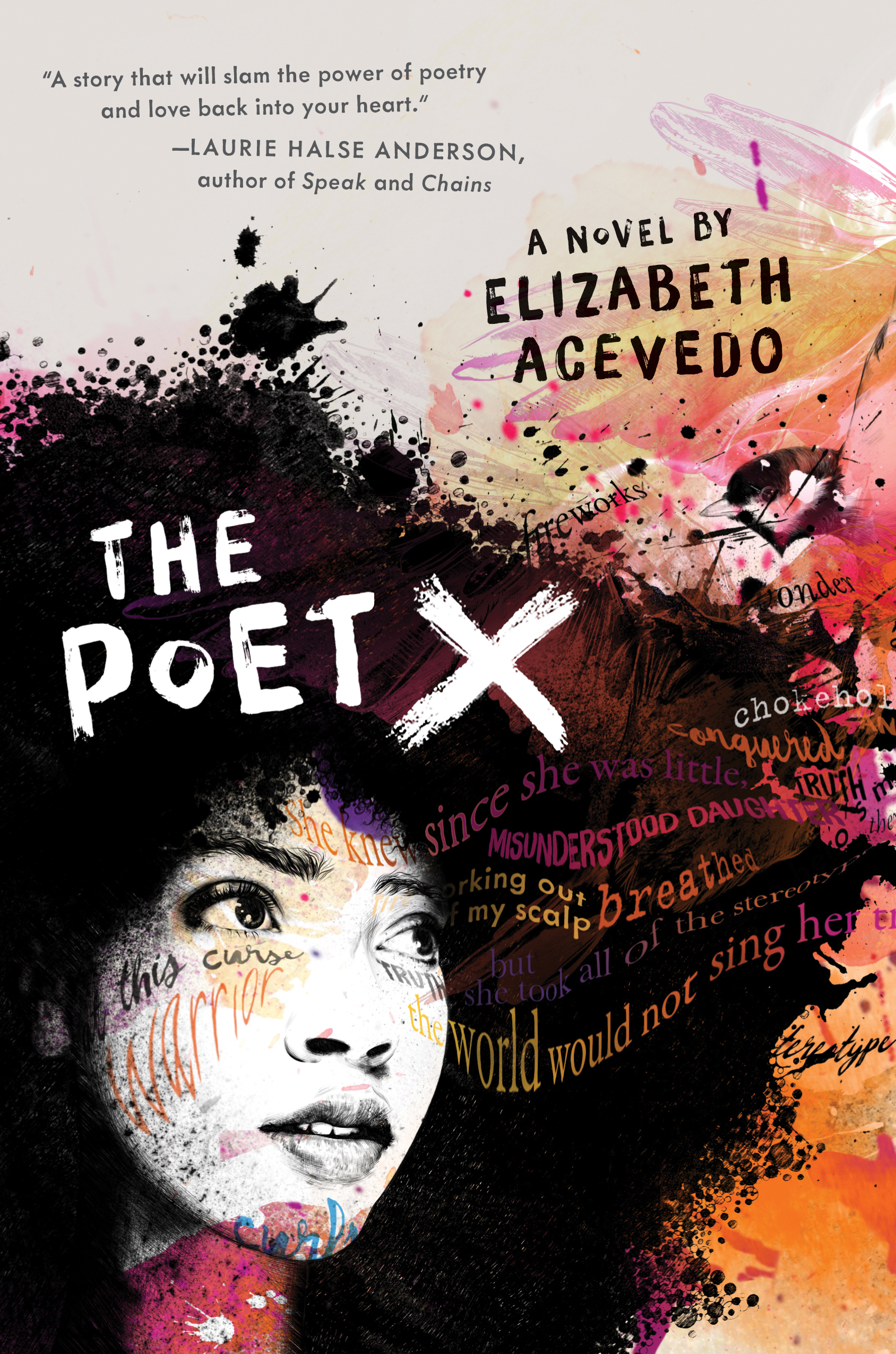 Entre Palabras Online Book Club: The Poet X
February 28
The Online Book Club for The Poet X by Elizabeth Acevedo has been cancelled. We will be rescheduling for a later date and will post the new date as soon as possible. Thanks for your continued support of the NHCC and HLA Program.
5:30 pm MST
NHCC's Entre Palabras Online Book Club explores diverse themes and topics within the Hispanic/Latine diaspora including identity, place, borders, nationality, race, gender, and language. The book club highlights pieces centered on New Mexico and the Southwest as well as Hispanic/Latine/Latin American works from both the United States and a variety of countries throughout the Hispanic world.
El club de libros en línea "Entre Palabras" del NHCC explora diversos temas del diaspora hispane/latine, como identidad, lugar, fronteras, nacionalidad, raza, género, e idioma. El club de libros destaca obras centradas en Nuevo México y el Suroeste y también obras hispanes, latines, y latine americanes de los Estados Unidos y de una variedad de países del mundo hispano.
Please make a reservation here and we will send you the ZOOM link before the scheduled Book Club.
Selected books offer a dynamic mix of history, fiction, novels, and poetry. Most book selections are bilingual or available in both English and Spanish. The book club is open to mature English and/or Spanish readers everywhere and is held the fourth Tuesday of the month online in a discussion format with occasional guest speakers.
Free Community Event. Please register here or or call the NHCC Welcome Center at 505-724-4771 for assistance.
Los libros seleccionados ofrecen una mezcla dinámica de historia, ficción, novelas, y poesía. La mayoría de los libros seleccionados son bilingües o son disponibles en inglés y español. El club de libros está abierto a lectores maduros de inglés y/o español en todas partes y nos reunimos el cuarto martes del mes en línea en formato conversación con oradores invitados de vez en cuando.
Evento comunitario gratuito. Registración en www.nhccnm.org/events o llame al NHCC Welcome Center al 505-724-4771.
Event Navigation
Related Events