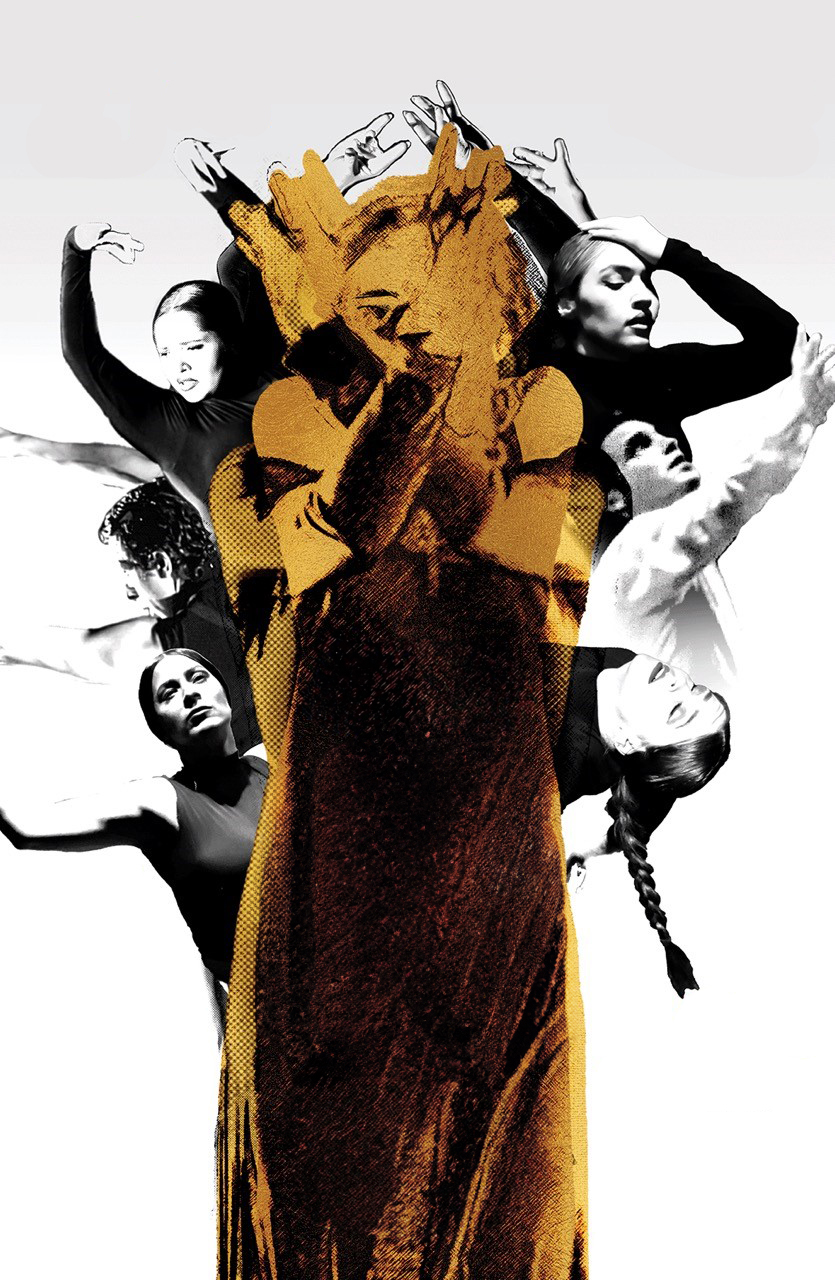 Yjastros: The American Flamenco Repertory Company: Xicano Power
November 10 - November 11
8:00 pm Friday, 4:00 pm Saturday
National Institute of Flamenco & the NHCC present the Yjastros: The American Flamenco Repertory Company in Xicano Power. Xicano Power is the seasonal culmination of Yjastros' progression and evolution. This performance made its world premiere at the 2023 Festival de Jerez, marking the first time a company from the United States was ever invited to perform in the prestigious international festival. The current concert season marks the performance's first appearance at the National Hispanic Cultural Center.
$48, $58, $68, $78 & $88 w/ a $5 discount for Seniors, Students w/ Id, Children 12 yeas old and younger and NHCC Members
This powerful display of flamenco is framed around the poet Rudolfo "Corky" González's seminal poem "Yo Soy Joaquín." González wrote the poem in 1967 to express the struggle of a people and the need for a Chicano movement. Here, the poem appears to express shared identities and deepen the company's and audiences' interpretation of these repertory pieces. In 2004, just five years after Yjastros: The American Flamenco Repertory Company's inception, Israel Galván choreographed Xicano Power on the company.
In titling the work, Galván chose a name representative of the people performing. By doing so, Galván acknowledged the importance of the people doing the art. We have chosen Xicano Power for the title of this performance, focusing again on the interpreters and the power that shapes who they are. Chicano identity and culture permeate the land and space that this company comes from. The choreographies presented in Xicano Power showcase flamenco's incredible expressive range: explosive, elegant, raw, delightful, complex, beautiful; each piece as unique as its creator.
For more information about our friends at the National Institute of Flamenco, please, click Here.
Xicano Power – Yjastros group (Photo credit: Rafael Manjavacas)
Reserve Here
Related Events