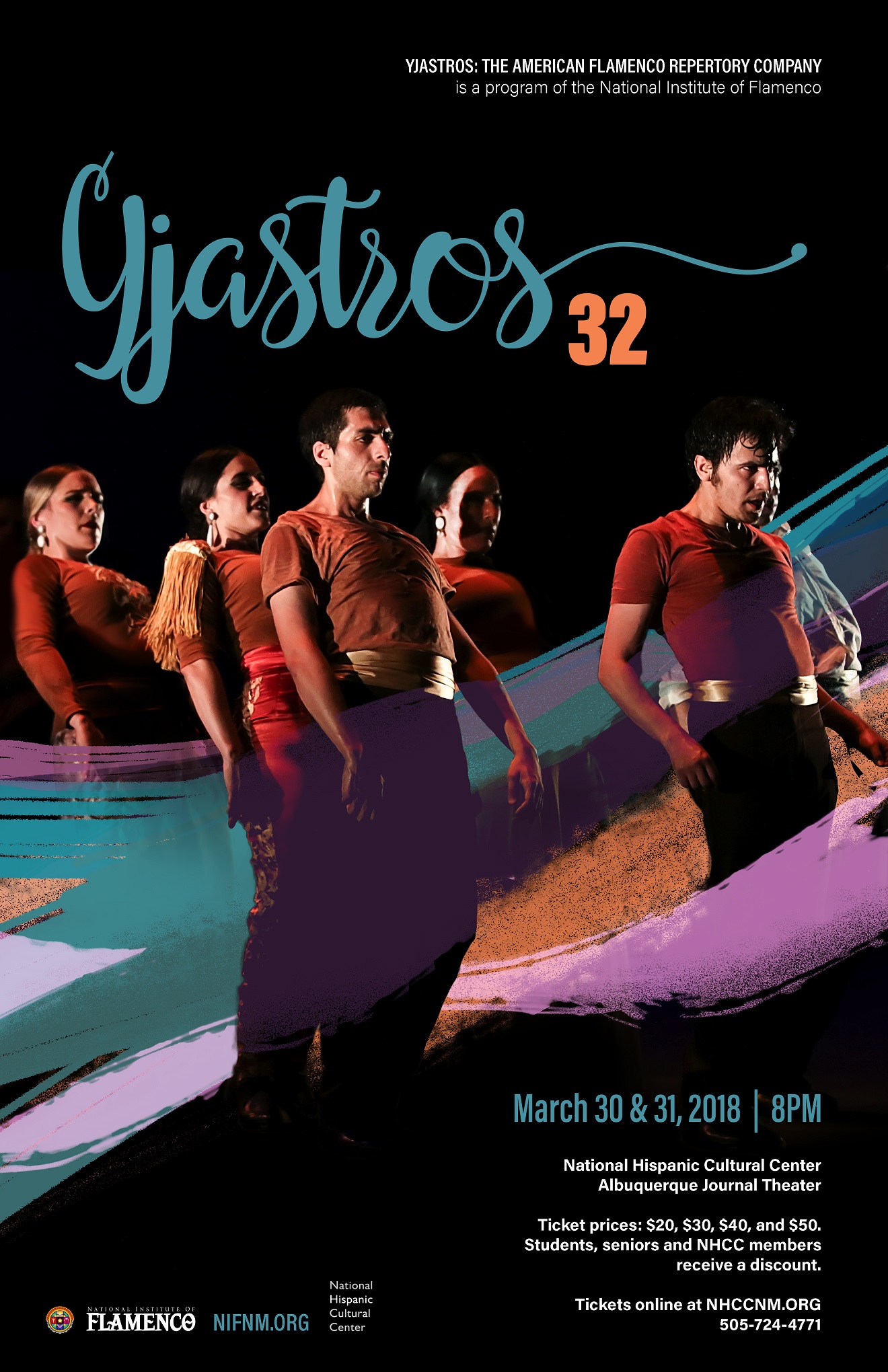 Yjastros: The American Flamenco Repertory Company 32nd Season
March 30, 2018 - March 31, 2018
Friday-Saturday, March 30-31, 2018
8 pm
Mystical and innovative, Yjastros 32 is a flamenco epic featuring world premiere choreographic masterpieces. This breathtaking season features new dances and music by Spanish flamenco master artists Jesús Carmona, Pedro Córdoba, Daniel Doña, and Adrián Santana, who intertwine the roots of flamenco dance with modern interpretations to create a visually exquisite tapestry of stunning and powerful choreography. Yjastros proudly brings the creative visions of world-renowned flamenco artists to the American public, while cultivating the living art of flamenco in the United States.
Celebrating their 32nd season, the members of Yjastros come together after a year of profound individual growth. Within the past year, company members have honed their artistic expression both through the spontaneous, improvisational world of the tablao and through their own artistic projects. This season's choreographies, simultaneously traditional and innovative, perfectly embody the company's triumphant return to the stage.
$20, $30, $40, $50 w/ $5 discount for students/seniors/NHCC members
Thank you to our Performing Arts Season Sponsors Heritage Hotels and Resorts, the Albuquerque Journal and Southwest Airlines!
Related Events