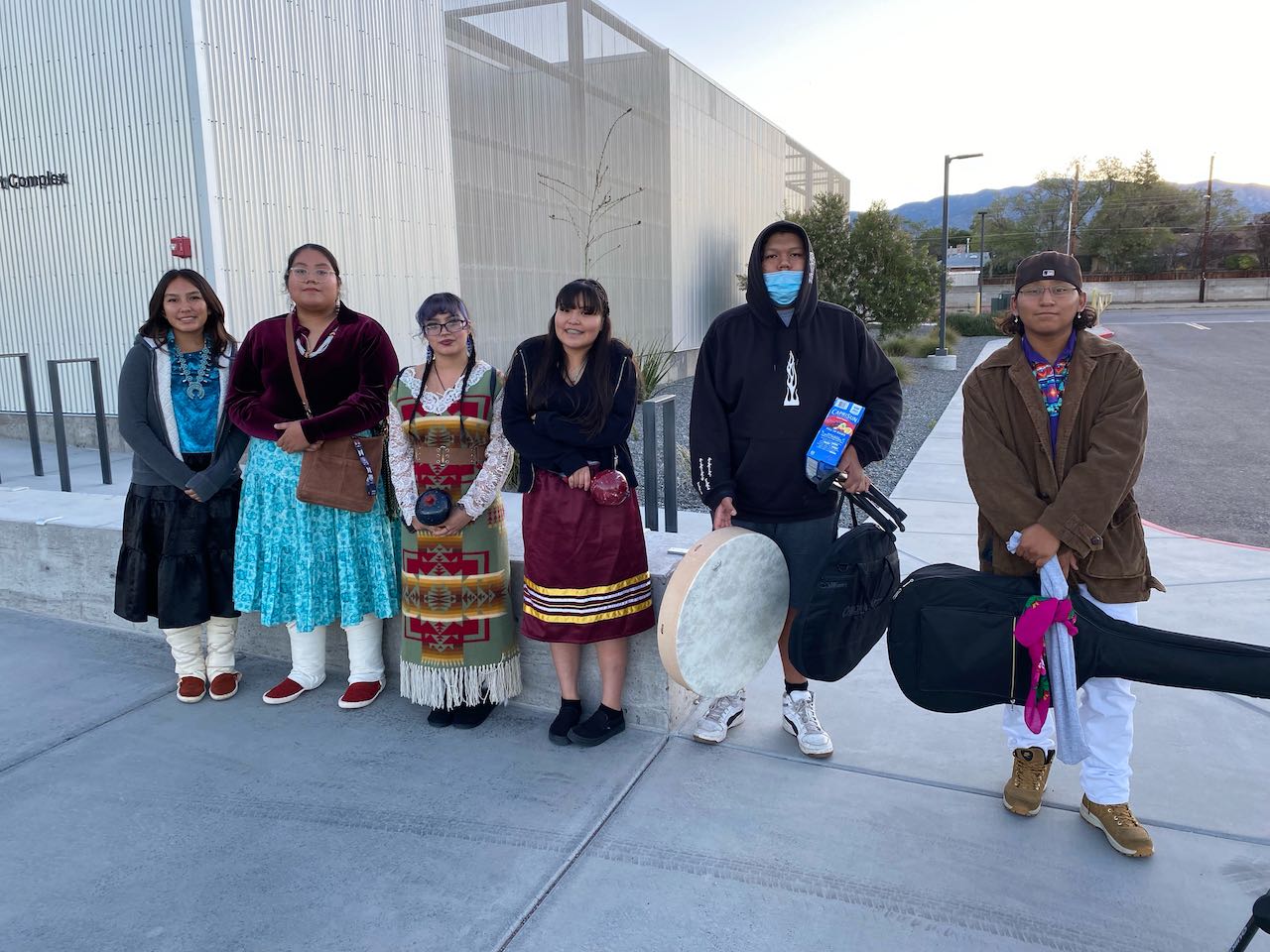 Oralidad Festival: Songs and Stories from the Native American Performing Arts Program
November 19, 2022
11:00 am
Music, dance, and storytelling intermingle in a program that showcases Native American pride and culture. It is an intertribal presentation, directed by John Williams, that will be performed by students from Albuquerque Public Schools. The program will include two Native American songs, two winter stories accompanied by performances, and a Native American dance that allows for audience participation. This activity will also allow attendees to develop communication and life skills.
Instituto Cervantes, AMP Concerts, and the National Hispanic Cultural Center present the second edition of the Oralidad Festival. Oralidad is born with two essential purposes: to promote the oral tradition of storytelling and to establish a collaboration between artists from New Mexico, Spain, Latin America, and the rest of the United States to create new works together and contribute to the improvement of storytelling.
Free Community Event. Please register here or call the NHCC Welcome Center at 505-724-4771 for assistance.
John Williams teaches Albuquerque Public Schools' Native American Studies program. John is a member of the Dakota Sioux Tribe and has worked at APS for over 25 years. His program sponsors annual events such as Winter Storytelling, Native American Fashion Shows, and Music Appreciation.
This program also features: Kaylee Bahe, Isabella Gonzales, Paisleigh Orneales, Kaniece Sandoval, Roma Vigilante, Kayleigh Stevens and Jay Baldwin.
Event Navigation
Related Events