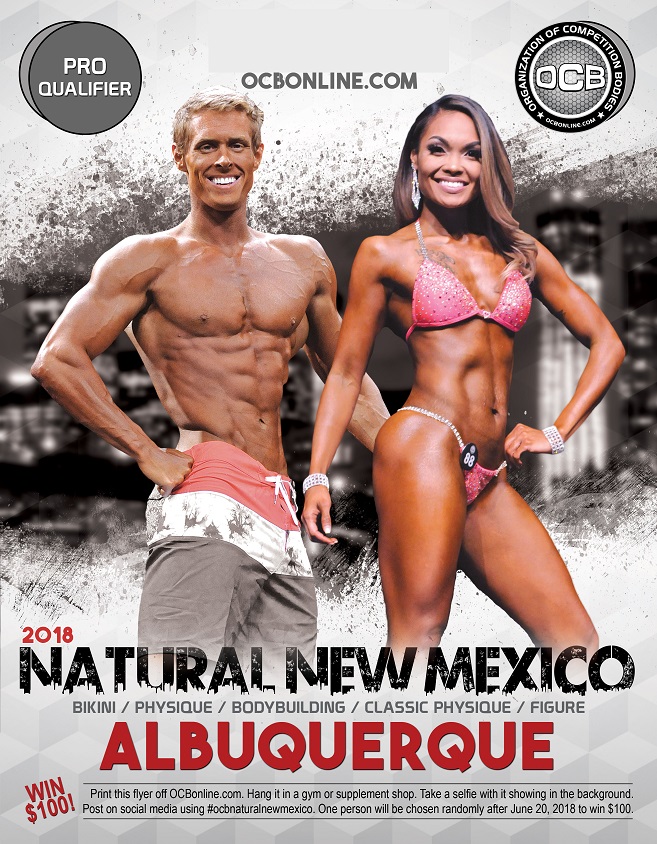 OCB NATURAL NEW MEXICO (Rental)
July 14, 2018
10:30 AM (event will run straight through with a 30-minute intermission after group comparisons and before individual presentations/awards)
Organization of Competitive Bodybuilders (OCB). Drug-Free Bodybuilding, Bikini, Figure, and Physique Contest. For more information please go to the OCB website HERE or click HERE for event information.
$41 Adult, $12 under Age 12, $57 Assistant (general admission plus backstage access) (only applicable to those helping a competitor prepare back stage). One assistant max per competitor is permitted.
The title, content, photos/images and description for this event were provided to the NHCC by the organization renting the NHCC venue for the event. By serving as a venue and posting the event on its website, the NHCC is not endorsing any views expressed in the title or description of the event, nor is it endorsing the content of the event.
Event Navigation
Related Events