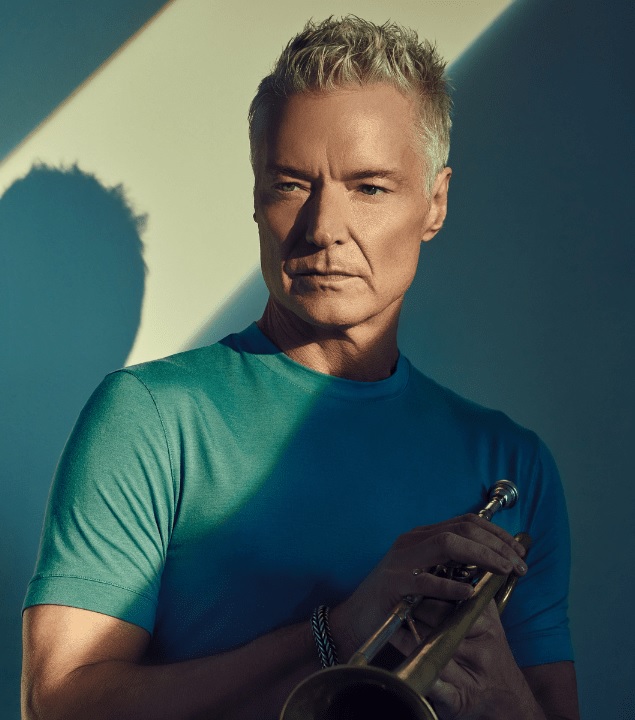 Lensic 360: Chris Botti
April 5, 2024
7:30 pm
Lensic 360 presents GRAMMY-winning trumpeter, Chris Botti. Chris has been one of the most popular instrumentalists in the world for nearly three decades; he's collaborated with some of the biggest superstars on the planet, including Sting, Paul Simon, Barbra Streisand, Lady Gaga, Tony Bennett, Frank Sinatra, Aretha Franklin, Bette Midler, Joni Mitchell, Steven Tyler, Andrea Bocelli, Herbie Hancock, Yo-Yo Ma, and others; he's topped the jazz charts with numerous albums, earned multiple Gold and Platinum records, performed with symphony orchestras and on prestigious stages from Carnegie Hall to the Hollywood Bowl to the Sydney Opera House.
In short, Chris Botti really needs no introduction. Yet with his Blue Note Records debut, he's offering one anyway. Vol.1 is in many ways a fresh start for the trumpeter. Having successfully crossed over from jazz renown to pop stardom, Botti's first album in more than a decade finds him crossing back, with a small group project focused on acoustic jazz and classic standards.
$82, $102 & $122
Tickets are not available online for this event at this time. Starting on October 11th at 10:00 am advance tickets will be available with a special PROMO CODE. You can enter your PROMO CODE at the top of this page in the top right corner. Tickets for the general public go on sale starting on Friday, October 13th at 10:00 am.
* The event is a rental event not an NHCC production. The title, content, photos/images and description for this event were provided to the NHCC by the organization renting the NHCC venue for the event. By serving as a venue and posting the event on its website, the NHCC is not endorsing any views expressed in the title or description of the event, nor is it endorsing the content of the event.
Reserve Here
Event Navigation
Related Events