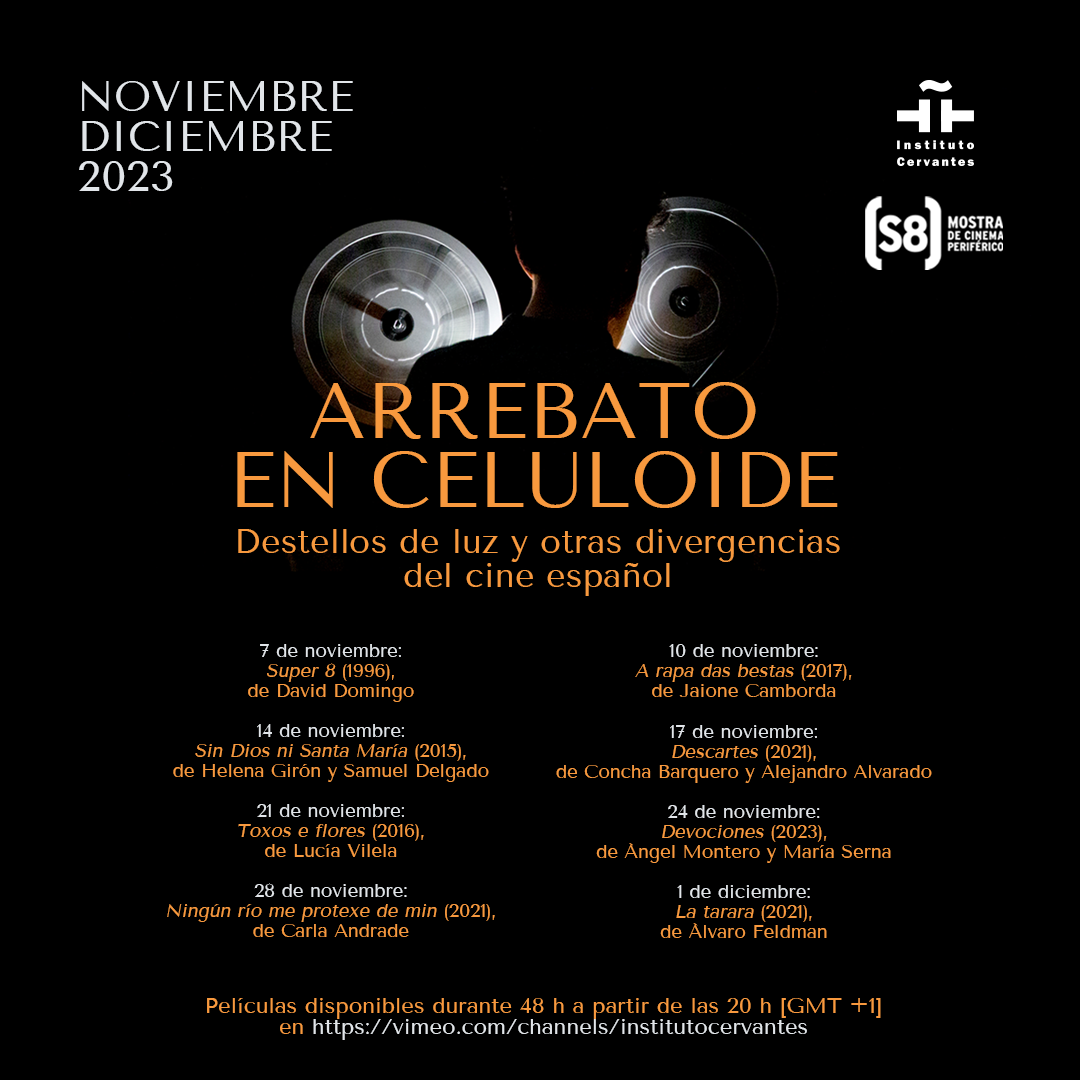 Instituto Cervantes Film Series: La tarara (2021)
December 1
12:00 pm MST (available for 48 hours)
Instituto Cervantes Vimeo Channel Here
La tarara is a children's game and also the diary of a summer, a gift between friends, a love letter, a family portrait, a song, a wink of reality. Shot during the summer of 2021 in Seville, the film is not a closed piece, but a process that continues to date, like an eternal look, evoking the personal, the intimate, like a song of the soul. 
Free Community Event.
About the film series: Instituto Cervantes presents Arrebato en celuloide. Flashes of light and other divergences in Spanish cinema, a new film program that shows a selection of works by authors who use the super-8 analog format for their creations. This series is based on the Spanish film program Mostra Internacional de Cinema Periférico de A Coruña. The director of the Galician festival, Ángel Rueda, has selected eight short films that speak to the cinematographic experience founded as an aesthetic precedent by Iván Zulueta.
Related Events