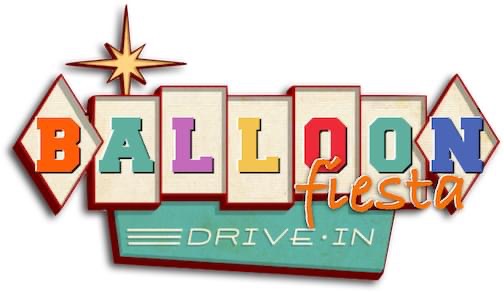 Heritage Month: ABQ Balloon Park Drive-In Film Screening: The Milagro Beanfield War
September 17, 2020
Gates open at 6:30 pm
RV parking lot of the International Balloon Museum at Albuquerque's Balloon Fiesta Park, 9201 Balloon Museum Drive NE,
For ticketing information and to purchase tickets, please visit www.balloonparkdrive.in. Ticket prices listed on this site are per car, rather than per patron.
As part of this year's celebration of Hispanic Heritage Month, the National Hispanic Cultural Center and the Balloon Park Drive-In will screen a series of four films highlighting Hispanic/Latinx history, culture, and contributions.
Robert Redford's film The Milagro Beanfield War, based on John Nichols' novel of the same name, deals with the complex relationship of history, ethnicity, and land and water rights and usage in the tiny, fictitious town of Milagro in northern New Mexico.  When impoverished farmer Joe Mondragón diverts water from the future site of a large, and lucrative, resort development to irrigate his small bean field, he sets off a chain reaction that threatens to erupt into a small war in this comedy of everyday people caught up in extraordinary circumstances.  Filmed in Truchas, NM, the quirky story with its infusion of magical realism and its colorful cast of characters features performances by Ruben Blades, Sonia Braga, Melanie Griffith, Christopher Walken, and Freddy Fender. 1988; English; 120 minutes; rated R (adult situations/language, violence).
The Balloon Fiesta Drive-in is a new drive-in theatre allowing patrons to socialize safely outside their homes during the ongoing COVID-19 pandemic while enjoying popular films.
Hispanic Heritage Month: ABQ Balloon Park Drive-In Film Screenings:
* Thursday, September 17, 2020: The Milagro Beanfield War (Robert Redford, 1988)
* Friday, September 25, 2020: Disney/Pixar Coco (Lee Unkrich, 2017)
* Sunday, October 4, 2020: La Bamba (Luis Valdez, 1987)
* Sunday, October 11, 2020: Selena (Gregory Nava, 1997)
Related Events