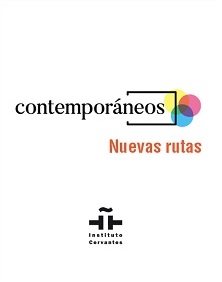 Film: Contemporáneos, Nuevas rutas: Tódallas mulleres que coñezo
November 4, 2021
7 pm
From the personal to the political, the experiences of diverse women speak of how masculinized and violent the public streets still remain. In three insightful conversations with female friends, collaborators, and high school students, Xiana do Teixeiro's 2018 film Tódallas mulleres que coñezo seeks a discourse on fear that is not frightening, a discourse on violence that is not violent—a tale of universal sisterhood.
2018; Galician with English subtitles; 71 minutes; not rated.
Free community event
The film cycle Contemporáneos, Nuevas rutas showcases the work of a new generation of filmmakers whose films have been released in the last few years, and whose innovative approaches move away from more traditional formulas.
Contemporáneos: Film Schedule
October 29: Young and Beautiful (2018)
November 4: Tódallas mulleres que coñezo (2018)
Novevber 5: Oscuro y Lucientes (2018)
Related Events