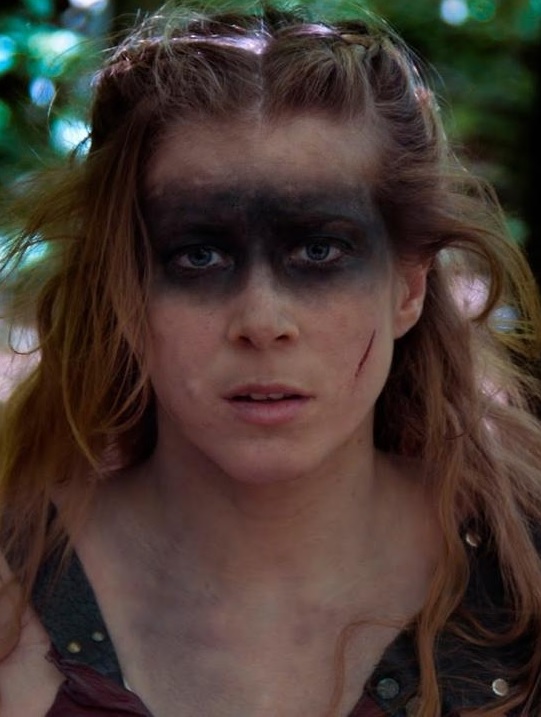 Film: FIVER, La mirada de ellas, 10 años de cinedanza en España
October 31, 2021
12 pm on Monday, October 25 until 12 pm on Sunday, October 31 
Instituto Cervantes Vimeo Channel Here
In October, Instituto Cervantes is collaborating for a third year with FIVER (Festival de Cine, Danza y Nuevos Medios) to present a cycle of short films: La mirada de ellas: 10 años de cinedanza en España, curated by FIVER director Samuel Retortillo. The screenings are among the activities celebrating the tenth anniversary of Baila España, held annually in the city of Bremen, Germany. FIVER, an international platform for the support, production, and exhibition of film and dance, promotes choreographic-audiovisual creation through the professionalization of the "cinedance" genre. The 2021 retrospective features ten short films directed by women selected as recipients of, or finalists for, awards by FIVER between 2012 and 2021. 
Free Event 
In Kinxi, only three minutes in length, the ensemble Piña (Sara Fontán and Clara Tena) transport the audience to the essence of cinedance. "To end up eating kimchi is to eat quiche Lorraine in a Chinese bar." 
2021: 3 minutes; not rated. 
Caballo negro is the concluding part of Catalan choreographer Tuixén Benet's final project at the Institut del Teatre, and her first video clip. It features dancers from the group Tu Madre. 
2013; 4 minutes; not rated. 
Inspired by the work and lifestyle of "Eurocrats" in Brussels, Belgium, Europe Endless, by Ana Cembrero and codirector Jorge Piquer, features five dancers moving through empty spaces devoid of time and context. Cembrero describes the project as a fusion of three art forms: a dance film, a theatrical performance, and a site-specific work utilizing unconventional dance spaces. 
2014; 26 minutes; not rated. 
The pieces comprising Elena Castilla's Fuego lento were developed in a choreography workshop offered by the director at the Pedro de Valdivia Juvenile Center in Villanueva de la Serena, Badajoz. The twelve teenagers participating in the workshop responded to a series of questions in creating these works: How do you feel? What do you want to say? What would you like to do in the future? What do you long for? 
2015; 15 minutes; not rated. 
In Atma, Carla Subirana tells the story of a warrior who, forgotten by her army after losing a battle, decides to abandon the armor that has protected her and start out on a path that will lead to a final surrender, and to victory. 
2015; 9 minutes; not rated. 
Da mopa (Sevillanas electrónicas), by María Teresa García, embodies the dilemma of presenting a primarily musical project as a danced concert, with themes ranging from a call to prayer to contemporary critical meta-thinking, and highlighting the contradictions of our needs, whether innate or acquired. 
2017; 4 minutes; not rated. 
Inspired by her performance in Mujeres que hay en mí, as well as her own memory and those of many other women, choreographer Carmen Porras created Inside, inhabited landscapes to trace the ancient footsteps of a dreamlike journey through external and internal landscapes, in which every corner resonates with the story living within the character. 
2018; 6 minutes; not rated. 
In Mónica Ruiz van Hattem's Sinfonía del cuerpo, dancer Eduardo Guerrero and singer/saxophonist Antonio Lizardo create a relationship among music, dance, and the environment—an ode to the body's ability to reclaim space within the overwhelming architecture of Rotterdam. 
2019; 15 minutes; not rated. 
Carolina Romillo's short film Inside/Outside, created during the pandemic, uses contemporary dance movement to embody the anxiety and emotional ups and downs caused by imposed isolation: longing to be outside, and forced to be inside. 
2020; 5 minutes; not rated. 
In Vals y rumba, Laura Delgado and codirector Eduardo Rodríguez tell the story of a little cleaning robot in a museum and a statue of a dancer who wants to become one of the ballerinas in "The Rehearsal of the Ballet Onstage"—the Degas painting in front of which she is exhibited. Debussy's "Moonlight" provides the score for this charming animated film, in which art can awaken dreams and friendship can make them come true. 
2021; 6 minutes; not rated. 
FIVER (all films available for viewing October 25-31): 
* Kinxi (Sara Fontán & Clara Tena, codirected by Anna Rubirola, 2012) 
* Caballo negro (Tuixén Benet, 2013) 
* Europe Endless (Ana Cembrero, codirected by Jorge Piquer, 2014) 
* Fuego lento (Elena Castilla, 2015) 
* Atma (Carla Subirana, 2016) 
* Da mopa (Sevillanas electrónicas) (María Teresa García, 2017) 
* Inside, inhabited landscapes (Carmen Porras, 2018) 
* Sinfonía del cuerpo (Mónica Ruiz van Hattem, 2019) 
* Inside/Outside (Carolina Romillo, 2020) 
* Vals y rumba (Laura Delgado, codirected by Eduardo Rodríguez, 2021) 
Event Navigation
Related Events