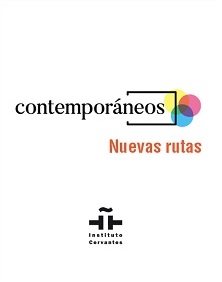 Film: Contemporáneos, Nuevas rutas: Oscuro y Lucientes
November 5, 2021
7 pm
Samuel Alarcón's 2018 documentary traces the last days of the Spanish artist Francisco de Goya y Lucientes, exiled, buried, and almost forgotten in Bordeaux, and the mystery surrounding his body. Years after his death, when Goya's remains were exhumed to be returned to Spain, it was discovered that someone had stolen the head of the famous painter.
2018; Spanish with English subtitles; 82 minutes; not rated.
Free community event
The film cycle Contemporáneos, Nuevas rutas showcases the work of a new generation of filmmakers whose films have been released in the last few years, and whose innovative approaches move away from more traditional formulas.
Contemporáneos: Film Schedule
October 29: Young and Beautiful (2018)
November 4: Tódallas mulleres que coñezo (2018)
Novevber 5: Oscuro y Lucientes (2018)
Related Events