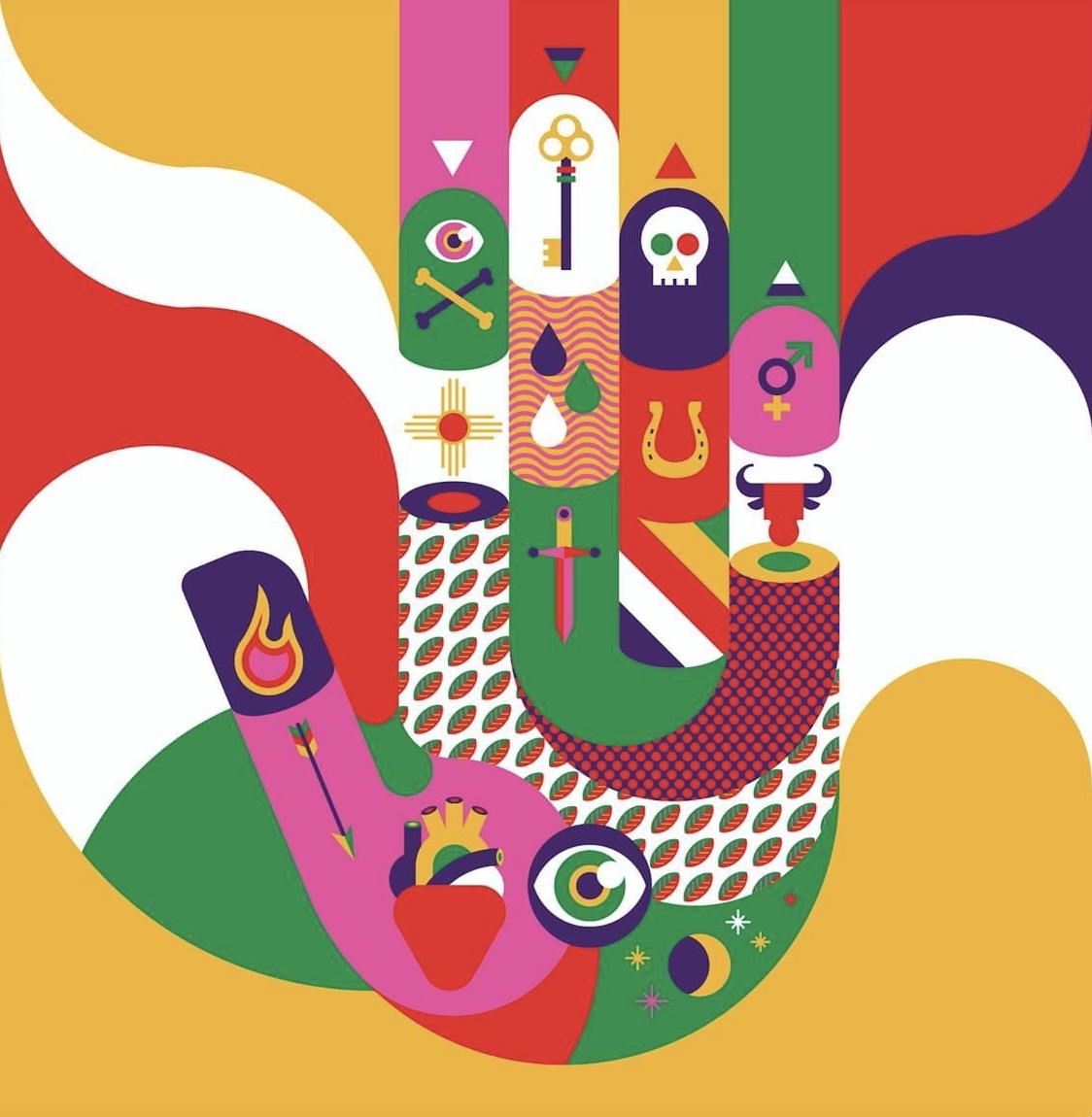 Film: ¡Cine Magnífico: Cortos/Short Subjects
November 19, 2020 - November 21, 2020
12 pm (available through 9 pm on Sunday, November 22)
Free Event
Request password by Monday, November 16th HERE
¡Cine Magnífico!, the Albuquerque Latino Film Festival, is organized every year by Instituto Cervantes, an institution founded by the Spanish government in 1991 to promote the teaching, use and study of the Spanish language and to contribute to the advancement of Spanish, Hispanic and Latin American cultures throughout the world. Instituto Cervantes has more than 90 centers in over 43 different countries on five continents around the world; its Albuquerque office is located at the National Hispanic Cultural Center.
The short subjects offered by the festival are as follows:
Divorcio/Divorce
It's been a year since she last saw him. She had a feeling she was going to run into him, but she didn't think it would happen that night.
(2018; Spain; Bárbara Santa Cruz; Spanish with English subtitles; 6 minutes)
La crisis/The Crisis
In Madrid in 2013, Alonso, an architect in his thirties, sees the world around him crumble. Overwhelmed by debt, he must get his electricity restored so he can rent his apartment to a tourist.(2019; Pedro Aguilera & Juan Sardà Frouchtmann; Spanish with English subtitles; 21 minutes)
9 pasos/9 Steps
Saul's father is tired of his son's waking him in the night to go to the bathroom; this time, he will teach him to be a man.
(2018; Spain; Marisa Crespo & Moisés Romera; Spanish with English subtitles; 7 minutes)
Playa Gaviotas/Seagull Beach
Inés, a teenager escaping from a home abortion and a crisis with her mother, meets Nacho, a lonely man depressed by the death of his mother. Together, they travel in silence to Seagull Beach, carrying the ashes of Nacho's mother, to complete their respective cycles and move on.
(2019; Mexico; Eduardo Esquivel; Spanish with English subtitles; 16 minutes)
La Llorona—Ser mujer
This hybrid animation film is a symbolic art piece designed to raise awareness for femicides in Mexico, communicating with beauty and dignity the fight of many families who have lost loved ones. It was made in collaboration with Snowapple, a musical ensemble from the Netherlands.
(2019; Mexico; Adriana Ronquillo; Spanish with English subtitles; 5 minutes)
Héctor
In a small fishing cove, surrounded by locals who murmur stories about the devil, Gabriel tries to understand the strong attraction he feels toward a mysterious, masculine young woman whose name is Héctor.
(2019; Chile; Victoria Giesen Carvajal; Spanish with English subtitles; 19 minutes)
The Awakeover
A sleepover movie night turns sinister, as the contents of the scary movies become not-so-imaginary.(2019; Albuquerque, NM; Stephen Burhoe; English; 12 minutes)
Get It
In this world premiere, an inexperienced thief is interrupted from carrying out his first heist by a stranger who wants to join him on a crime spree.
(2020; USA; Alejandro Montoya Marin; English; 5 minutes)
Flush
After one of them becomes a mother, long-time but now distant friends Nic and Sam attempt to reconnect during a stormy night fraught with drinking and dancing, secrets and lies.
(2019; Albuquerque, NM; Sheridan O'Donnell; English; 14 minutes)
¡Cine Magnífico! was created in 2013 to encourage cultural interaction and awareness through the lens of Latin American and Spanish cinema. The purpose of the festival, since its inception and especially in the current political and social climate, has been to cover the issues that exist in our own communities—to shine a light on our comunidades latinas in the United States and "endow them with visibility." This is the magic of cinema: visibility as the essence of cinematic and visual arts. Our own lives—our shared joys and concerns—shine through the screen, along with true-to-life characters, well-told stories, stunning settings, gorgeous costumes, and elegant musical scores. The festival, with which the NHCC has collaborated since 2014, showcases a diverse set of films, from award-winning works to offerings by local and up-and-coming filmmakers. This year's screenings will take place online.
To view the films screened during the festival, click on the following link, which will be available until Monday, November 16: https://cinemagnifico.com/yr20/tickets-venues/
On November 17-18, you will receive an e-mail with a password that will give you access to all festival films.  Please note that access is restricted to viewers within the United States.
Beginning on Thursday, November 19, you may access the website, click on the button for any feature film or short subject that interests you, and enter the password to see the films that you want to view. The short subjects will be available for three days, from 12 pm on Thursday, November 19 through 9 pm on Sunday, November 22.  The feature films will be available for 24 hours only, opening at various times on November 19, 20, and 21. You may also click on the following link: https://cinemagnifico.com/yr20/schedule/
The Cortos/Short Subjects films will be available for viewing HERE through 9 pm on Sunday, November 22.
***
¡Cine Magnífico! Largometrajes/Feature film programming:
* Thursday, November 19, 5 pm: La virgen de agosto (Spain: Jonás Truebai, 2019)
* Thursday, November 19, 7:30 pm: Take Out Girl (U.S., Hisonni Johnson, 2020)
* Friday, November 20, 4 pm: Camagroga (Spain, Alfonso Amador, 2019)
* Friday, November 20, 6 pm: Pólvora en el corazón (Guatemala/Spain, Camila Urrutia, 2019)
* Friday, November 20, 8:30 pm: Canción sin nombre (Peru/Spain/U.S., Melina León, 2019)
* Saturday, November 21, 5 pm: Zerø (Spain, Iñaki Sánchez Arrieta, 2020)
* Saturday, November 21, 7 pm: La fiera y la fiesta (Dominican Republic/Mexico, Israel Cárdenas & Laura Amelia Guzmán, 2020)
The Largometrajes/Feature film programming titles will be available HERE for 24 hours after individual screenings open.
Related Events