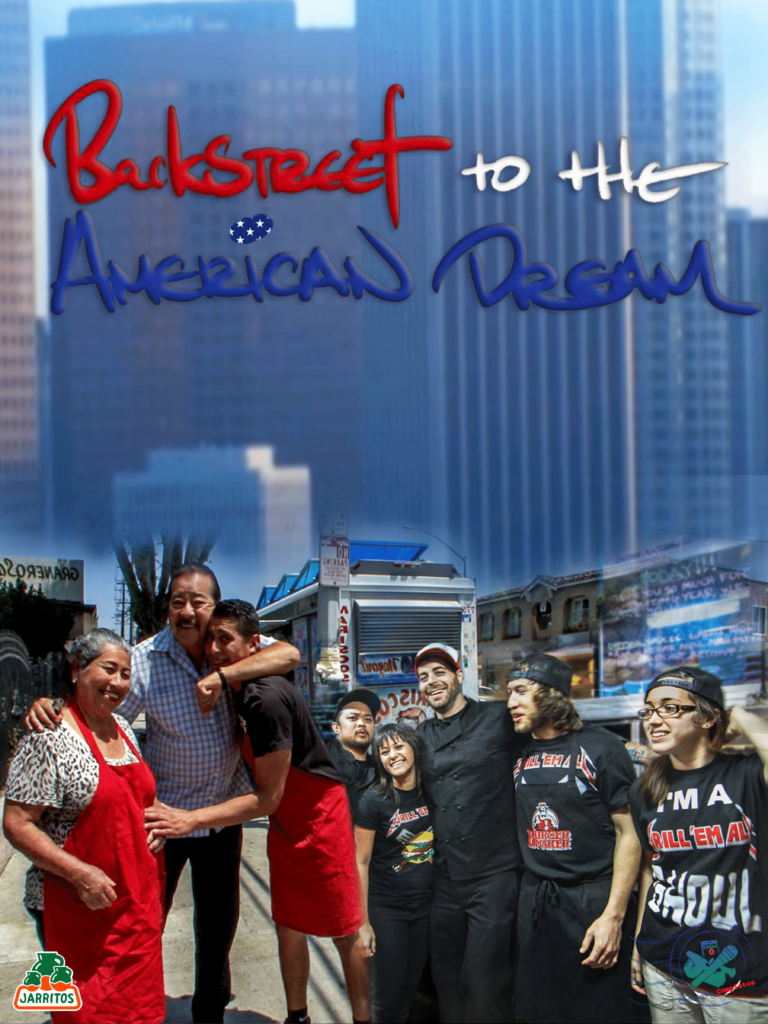 Feature Film: Backstreet to the American Dream
April 13
1st Annual NHCC Film Symposium: The Power of Our Stories
Feature: Backstreet to the American Dream (2021) directed by Patricia Nazario
6:00 pm: Pre-film reception and cash bar 
7:00 pm: Film Screening Followed by Director's Q&A 
Backstreet to the American Dream is a modern-day look at the classic American Dream done through the quintessential 21st Century entrepreneurial endeavor – food trucks! This deep dive into the birthplace of the $2 billion dollar global industry, Los Angeles, profiles two trucks and juxtaposes the experiences of American entrepreneurs and Mexican immigrants. Indeed, these are very different operations in the same city: the gourmet burger truck, Grill 'Em All, is the first season winner of The Great Food Truck Race on the Food Network in 2010, and El Pescadito, a mariscos lonchera (seafood truck), that has been parking at the same swap meet in an immigrant neighborhood since 1982.
Through rich and vibrant stories of everyday Americans, this powerful 90-minute feature takes the audience on a journey waved from intimate moments. You'll consider pop culture and family traditions, formal and informal economies, and the unifying quest for the American Dream. Additionally, a four-minute animated open (in English/Spanish/and the indigenous Náhuatl language), scored with native sounds from handmade instruments, traces street food from South L.A. back to Ancient Mexico and reveals many Náhuatl names still used for food to this very day.
Free Community Event. Please register here or call the NHCC Welcome Center at 505-724-4771 for assistance.
2022 | Documentary | Spanish with English Subtitles | 71 minutes | not rated
Reserve Here
Event Navigation
Related Events