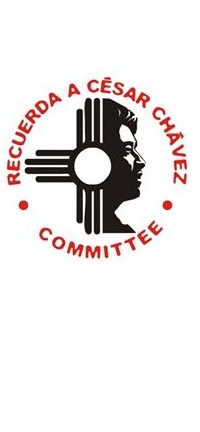 24th Annual César Chávez Day
April 1, 2017
March—11 am
Fiesta—12 pm
Join the 24th annual César Chávez Day celebration, with a march—La Marcha de Justicia—beginning at 10:30 am at the Dolores Huerta Gateway Park, picking up additional participants at the National Hispanic Cultural Center at 11:00 am, and ending at noon on the NHCC's Plaza Mayor. Following the march, the family fiesta at the Center includes poetry, dancing, community exhibits, children's activities and games, food, a keynote speech by Dolores Huerta, and live music. Additionally, the 2017 César Chávez and Dolores Huerta ¡Sí Se Puede! awards will be presented to people who have served the community in the spirit of the United Farm Workers leaders.
Dolores Huerta, a native of Dawson, New Mexico, was co-founder, with César Chávez, of the United Farm Workers Union. In 2012, Huerta was recognized for her decades of
ceaseless civil rights and labor organizing when Barack Obama granted her the Presidential Medal of Freedom Award, the greatest civilian honor in the United States. Huerta's appearance at this event coincides with Bernalillo County's renaming of Gateway Park in the South Valley as Dolores Huerta Gateway Park, and follows on the heels of the world premiere of the movie Dolores, a documentary on Huerta's life, at the 2017 Sundance Film Festival.
Shuttle service and ribbon cutting
Before the march begins, there will be a ribbon cutting ceremony and a keynote address by Dolores Huerta at the park beginning at  9:30 am. Parking is limited at the park so shuttles will pick up participants at the NHCC education building from 8:30-9:30 am. There will be additional shuttles after the ribbon cutting to return people who can't participate in the march to the NHCC.
This is  a free public event
Related Events