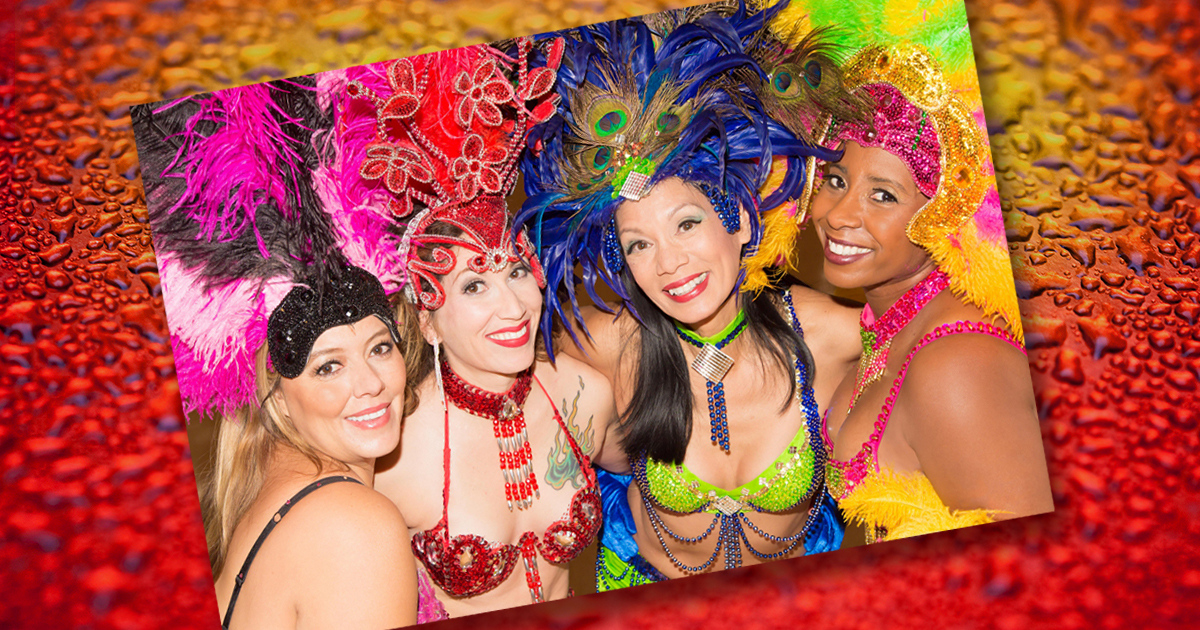 Carnaval 2019: with PANdemonium and Odara Dance Ensemble
March 1, 2019 - March 2, 2019
7:30 pm
The NHCC's annual celebration of Carnaval is a dazzling spectacle of vibrant dance, engaging music, and beautiful costumes, featuring the band PANdemonium and the Odara Dance Ensemble and showcasing the Carnaval celebrations of Cuba, Trinidad, Brazil and New Orleans.
Carnaval, the festive season occurring before Lent in many countries, including Latin American and Caribbean nations as well as parts of the United States, is one of the world's most widespread celebrations and one of its biggest parties. Among the guidelines that the Performing Arts program has developed, refined, and utilized since 1999 to design its programming and curate its seasons is the provision of a variety of annual programming that is specific to seasons, holidays, and celebrations, as well as culture-specific. Carnaval was first celebrated at the NHCC in 2002, and has been part of the Center's regular seasonal programming since 2006, with regular performances by presenting partners Frank Leto & PANdemonium and Pilar Leto & the Odara Dance Ensemble. This year's Carnaval 2019 marks the 14th annual Carnaval Celebration at the NHCC's Roy E. Disney Center for Performing Arts.
$17, $22, $27 w/ $2 off for students, seniors and NHCC members. Group rates available
Frank Leto, musical director and leader of the band PANdemonium, with which he has recorded three world music CDs, is a multitalented instrumentalist who plays Brazilian and Afro-Cuban percussion and Trinidadian steel drums. His love for rhythms has taken him to Brazil, Puerto Rico, and Cuba; while in Cuba, he studied soneros, tres, and batá, as reflected in his original compositions and performances. Pilar Leto, founder and artistic director of the Odara Dance Ensemble, is a dancer, choreographer, and producer who has performed and taught Brazilian, Caribbean, and Afro-Cuban dance for over 25 years. She also studied in Cuba, with premier dancers of the Conjunto Folklórico Nacional and Raíces Profundas. Other members of PANdemonium and the Odara Dance Ensemble also have extensive and impressive backgrounds in Latin percussion and dance.
Thank you to our Performing Arts Season Sponsors Heritage Hotels and Resorts, the Albuquerque Journal and Southwest Airlines!
Event Navigation
Related Events