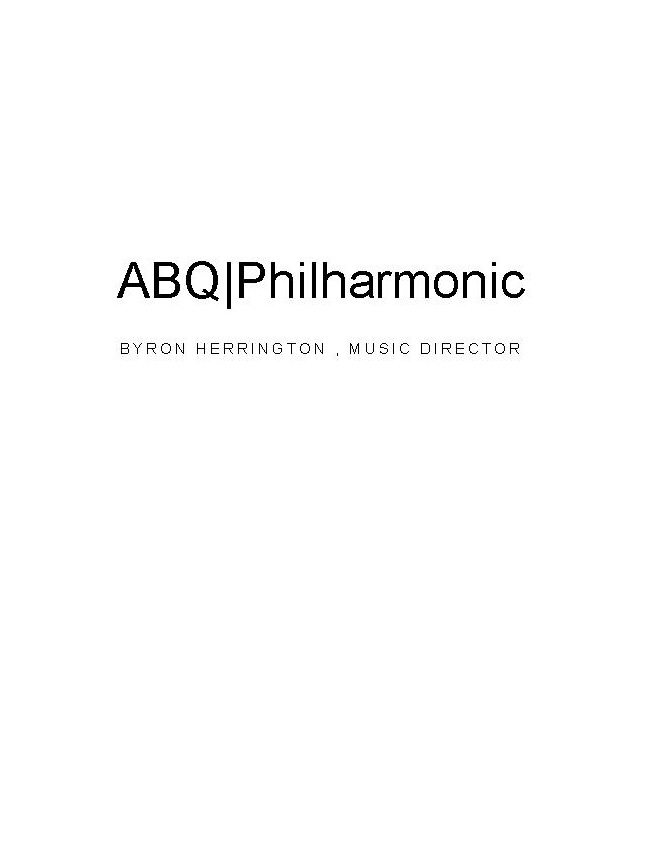 ABQ Philharmonic Presents "Art and Music Combined!" (Rental)
March 3, 2019
3 pm – 4:30 pm
Music director Byron Herrington conducts the ABQ Philharmonic in "Art and Music Combined!" Students create artwork based on listening to the music, which is then projected above the orchestra as well as displayed in the lobby. On the program are The Flying Dutchman Overture by Richard Wagner, Casablanca Suite by Max Steiner, Peter Grimes: Four Sea Interludes by Benjamin Britten, La Boutique Fantasque Suite by Ottorino Respighi/Rossini, and Háry János Suite by Zoltan Kodaly.
For more information, please call 505-433-7445 or visit www.abqphilharmonic.org. The concert is free, donations are appreciated, and children are welcome.
Free public event; donations appreciated
The title, content, photos/images and description for this event were provided to the NHCC by the organization renting the NHCC venue for the event. By serving as a venue and posting the event on its website, the NHCC is not endorsing any views expressed in the title or description of the event, nor is it endorsing the content of the event.
Related Events