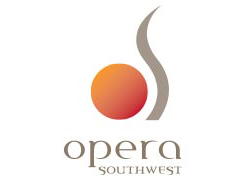 Opera Southwest Presents Verdi's La Traviata
All events at the NHCC through April 9, 2020 have been cancelled / postponed.
Please call the NHCC at 505-246-2261 for more information.
March 22, 25, 27 & 29, 2019
2 pm—Sundays
7:30 pm—Wednesday & Friday
Opera Southwest presents Verdi's La Traviata, a fully-staged opera with orchestra, sung in Italian with English translation supertitles and presented in three acts with one intermission.
One of the most famous of the great classic operas, La Traviata is a sweeping love story set against the backdrop of decadent Paris high society, where the celebrated courtesan Violetta eschews her wealthy suitors for the simple life with poor Alfredo.
$19, $39, $59, $79, $99; discounts for groups of ten or more and patrons 30 and younger
Visit the Opera Southwest website HERE.
The title, content, photos/images and description for this event were provided to the NHCC by the organization renting the NHCC venue for the event. By serving as a venue and posting the event on its website, the NHCC is not endorsing any views expressed in the title or description of the event, nor is it endorsing the content of the event.
Related Events