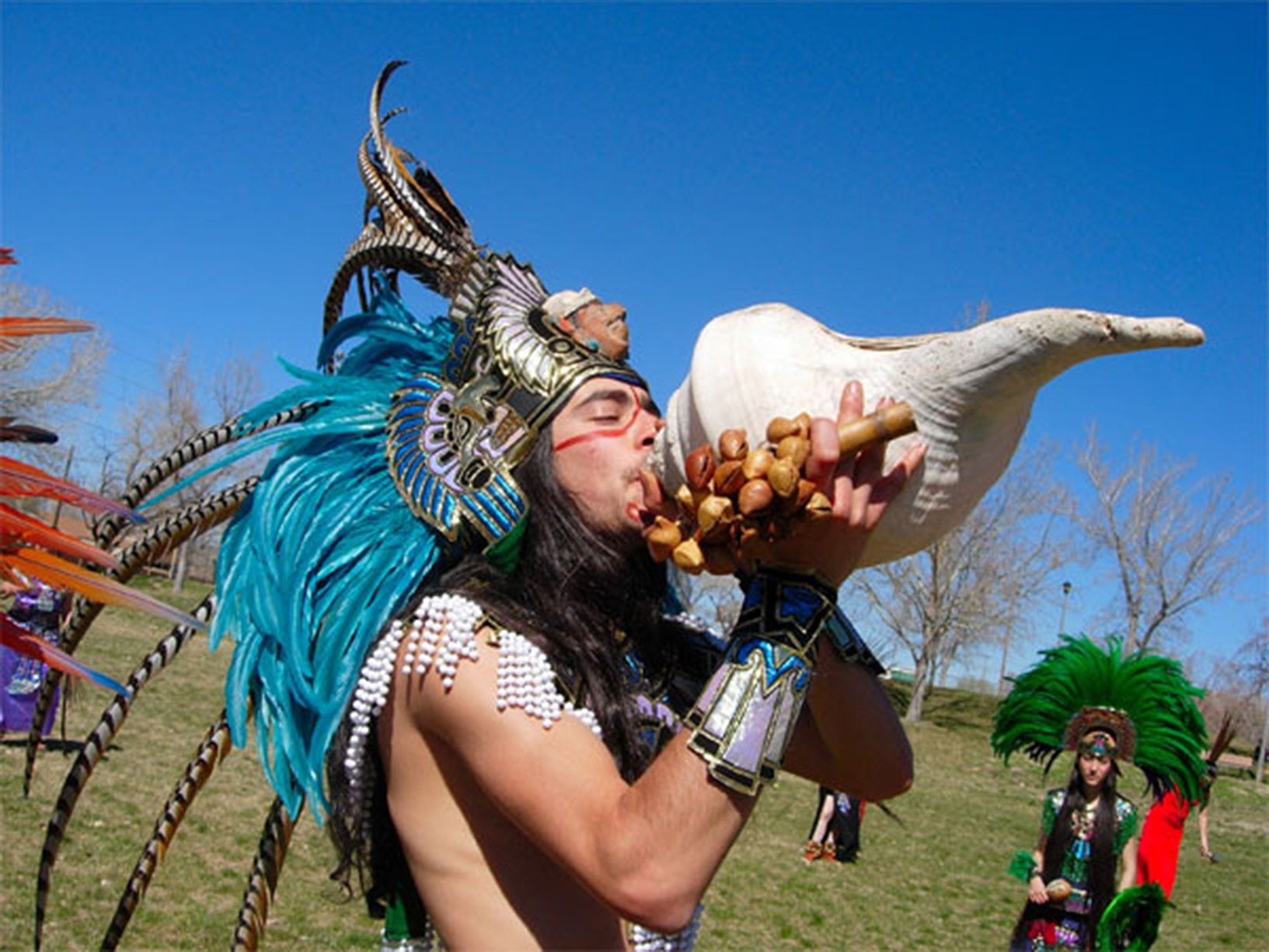 Yankwik Xiwitl/Aztec New Year
March 17, 2019
10 am
Kalpulli Ehekatl, Kalpulli Izkalli, y Danza Mayahuel invita la conformidad de Danzas Aztecas de NM y la comunidad a celebrar Yankwik Xiwitl/Año Nuevo Azteca/Mexika Azteca New Year.
Join us for a Mexika (Aztec) New Year ceremony, ushering in Chikome Akatl/Año Siete Carrizo/Year Seven Reed. The schedule is as follows:
10 am—Arranging the tlamanalli/ofrenda/offering
12 pm– Mitotiliztli/Danza/Ceremonial dance
If you wish to donate flowers, please bring them to the NHCC before 10 am.
For more information call Kalpulli Izkalli at: 452-9208 or 804-4602.
Kalpulli Izkalli—"Celebrating 20 years of Cultura, Healing, and Justice."
Free public event
Event Navigation
Related Events