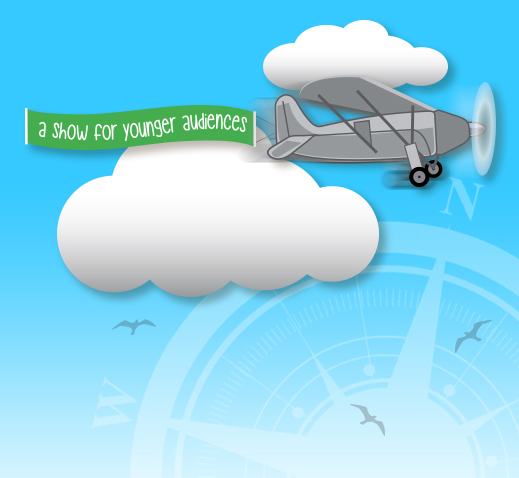 Tricklock Company and the NHCC Presents Sur Oeste: Vuelo transoceánico
October 26, 2018 - October 27, 2018
10 am—Friday (student matinee)
2 pm—Saturday
Mexico City's Sur Oeste is dedicated to the creation, production, and presentation of theatre, dance, audiovisual, and/or multidisciplinary works, focusing in recent years on the specific areas of theatre and dance. Their repertoire of over 20 productions has been presented in Mexico, the U.S., Panama, Argentina, and Brazil. Vuelo transoceánico, a show for younger audiences, is the story of Charles Lindbergh's historic solo flight across the Atlantic: triumphing over storms, fog, and ice to achieve his impossible dream and become the hero the world was waiting for.
Friday free with reservation
Saturday $10 and Kids 16 years and younger are free. Free kid tickets available at the door only.
Thank you to our event sponsor, Home Instead Senior Care and to our Performing Arts Season Sponsors Heritage Hotels and Resorts, the Albuquerque Journal and Southwest Airlines!
Event Navigation
Related Events