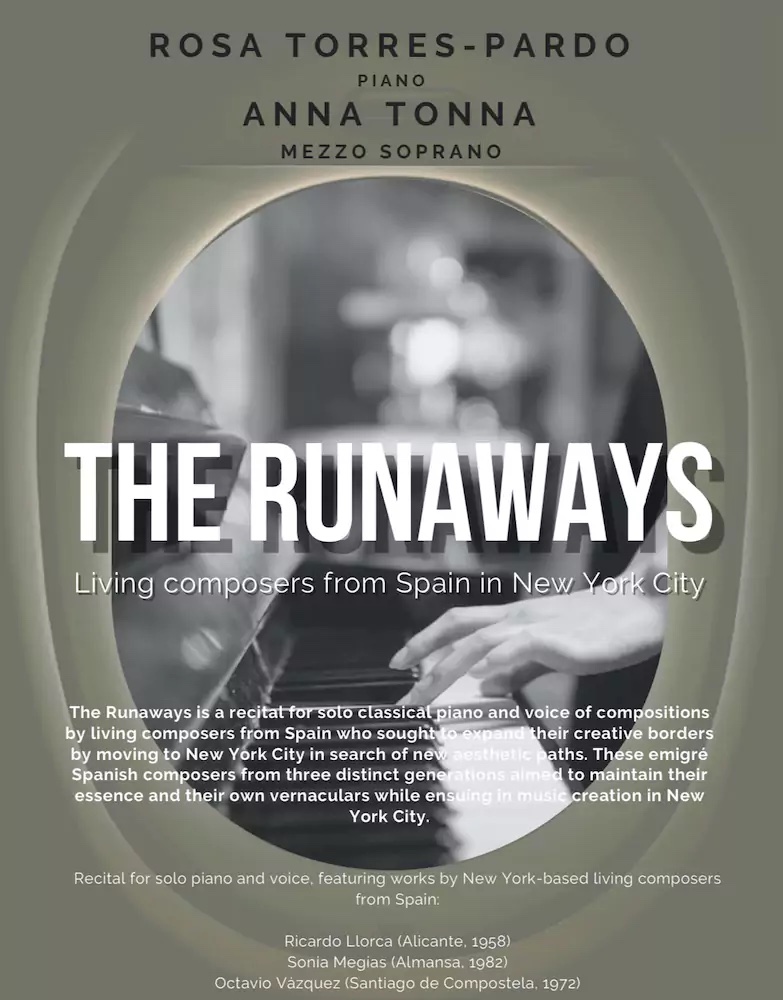 The Runaways: Living Composers from Spain in New York City
October 22
6:00 pm
AMP Concerts and Cervantes Institute Albuquerque presents The Runaways: Living Composers from Spain in New York City. The Runaways is a solo piano and vocal performance of works by contemporary composers from Spain who have expanded their creative borders by moving to New York City. Rosa Torres-Pardo (piano) and Anna Tonna (mezzo soprano) will explore these captivating crossroads through the music of contemporary Spanish-American composers Sonia Megías, Octavio Vazquez and Ricardo Llorca.
The concert will be preceded by a talk by composer Ricardo Llorca, who will delve into the fascinating interaction between Spanish and American musical traditions, highlighting the profound influence each has had on the other.
Free Community Event, generously supported by AARP New Mexico. Please register below or call the NHCC Welcome Center at 505-724-4771 for assistance.

Reserve Here
Event Navigation
Related Events