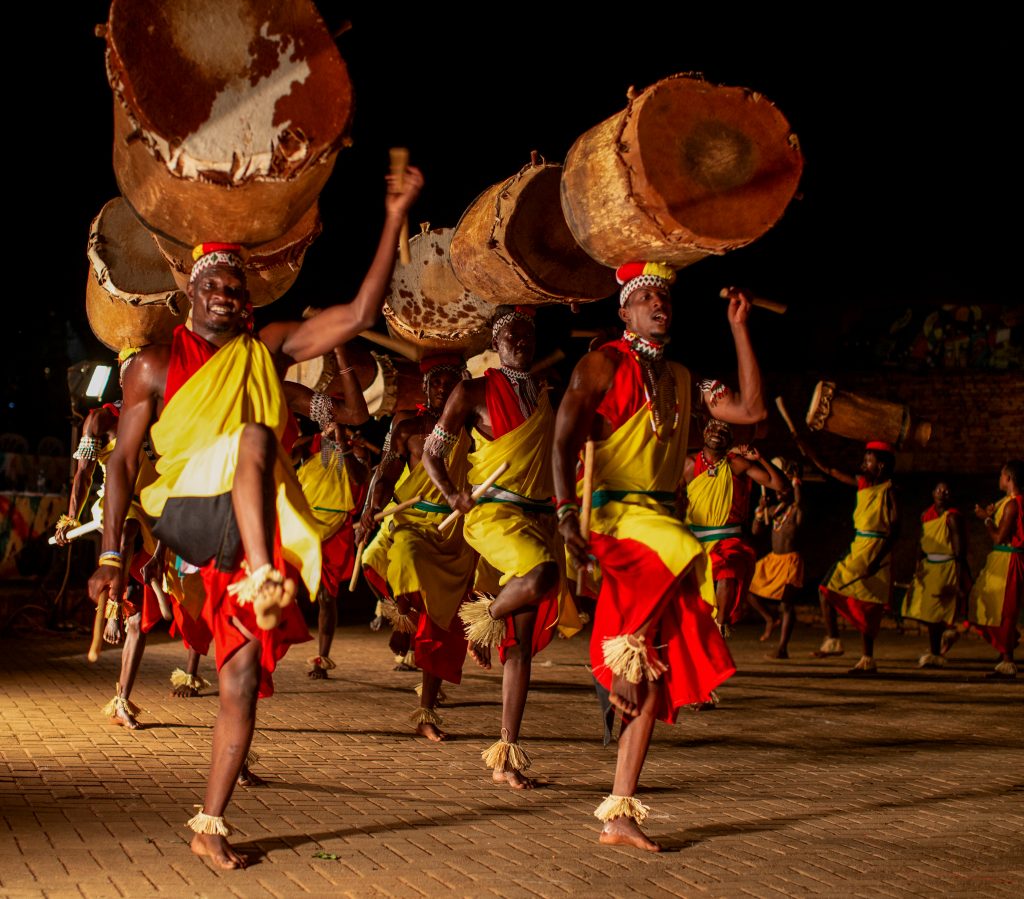 The 21st Revolutions International Theatre Festival
October 20, 2021 - November 6, 2021
The 2021 Revolutions International Theatre Festival, from October 20 through November 6, 2021, spotlights the cultural wisdom, resilience, and creativity of Colombia, Haiti, and Uganda through performances, panel discussions, and workshops all live-streamed and featured on-line. Produced by Revolutions Inc, a new nonprofit organization and laboratory space dedicated to supporting and nurturing artists, and presented in collaboration with the National Hispanic Cultural Center, the festival will build upon the legacy of Tricklock Company and its deeply rooted artist-centric approach to production and collaboration.
The three-week festival seeks to shine a light on larger themes of collective liberation and healing. The programming of Colombia (October 20-24) explores the intersection of live theatre and film as a blended means of reaching across a COVID-impacted world and the dexterous nature of circus arts rooted in youth community exchange.  The following events will be presented in collaboration with the NHCC; to register, please visit REGISTER | Festivalonlineevents.
Saturday, October 23—3 pm
The Lookout 
Presented by Duncan Playful Circus and Almar Ola de Circo 
Created by the CIRPUERTO Ensemble under the guidance of Dondier Buitrago, Janer López Lechuga, and Carolina "Coicoi" Duncan 
The Lookout features artists from the Caribbean coast of Colombia who will delight us with their talents and skills in various circus techniques!  Aerial fabrics, unicycle, tightrope, and juggling featuring young artists combine in a fun, family-friendly performance.
Artistas de la costa caribeña de Colombia nos deleitan con sus talentos en técnicas de circo. Una varíete de habilidades y diversión. Telas aéreas, monociclo, cuerda tensa y malabares! Este espectaculo es familiar!
Saturday, October 23—4 pm
Global Online Conversation: Circus Education is a Social Movement
After the 60-minute performance and intermission, a seven-minute documentary, Una ola de circo frente al mar/A circus wave, will feature the creative process of the youth circus ensemble CIRPUERTO, in Puerto Colombia. This piece will be followed by a conversation with students in Albuquerque and Colombia exploring how circus education contributes to movements of social change and connectivity.
Sunday, October 24—11 am
Flexibility and Strength: Circus-Focused Routine for Daily Practice
This is a limited on-line education workshop for Albuquerque circus students and Colombian circus teachers. For more information, please contact juli@revoinc.org.
For a complete schedule for the 2021 Revolutions International Theatre Festival, please visit https://revoinc.org/programs/.
Event Navigation
Related Events