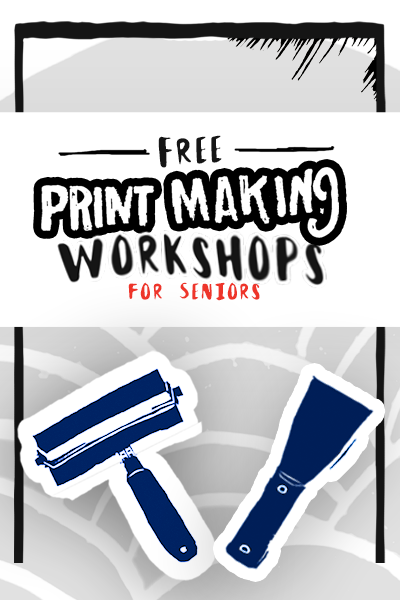 Siempre Creativo: Printmaking Workshops for Seniors
August 30
1:30 pm – 4:00 pm
Please join us for 3 consecutive weeks exploring a variety of printmaking processes with artist Carol Sanchez. We will look for creative inspiration in the NHCC Art Museum printmaking exhibition, Nexo Entre Raíces, and experiment with a different printmaking technique in the Education Building. Please wear comfortable shoes for exploring the art museum. Participating seniors may sign up for one, two, or three workshops. Each workshop will begin and end in the Creative Classroom of the Pete V. Domenici Education Building. This week's workshop will focus on Drypoint printmaking.
Free Community Event. Space is limited, please register below.
Printmaking Workshops for Seniors are part of the NHCC's Siempre Creativo program, which provides free multidisciplinary arts program for seniors. No previous printmaking experience required.
This program is generously sponsored by AARP of Albuquerque
Reserve Here
Event Navigation
Related Events