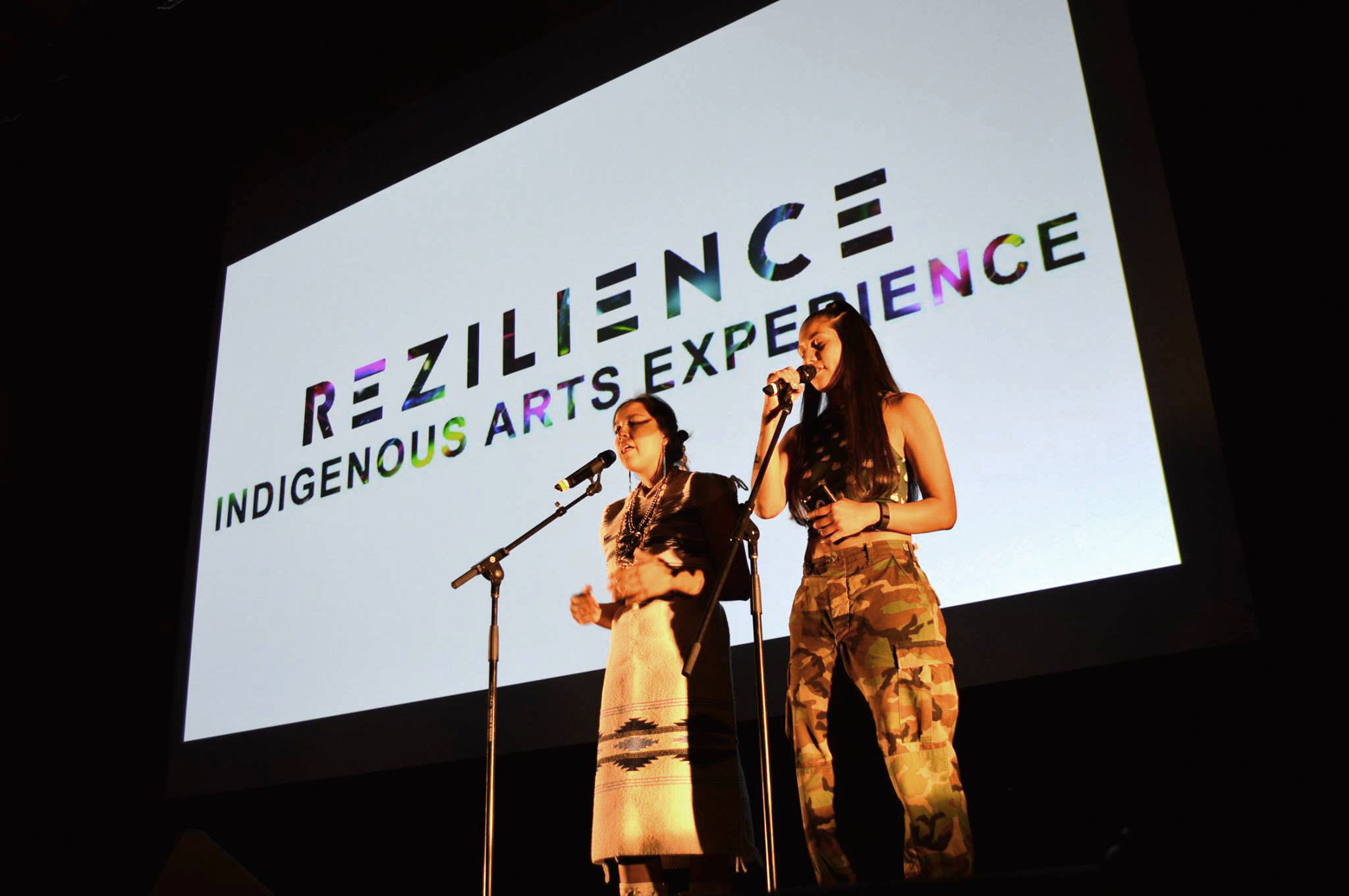 REZILIENCE Indigenous Arts Experience
April 30, 2017
8 am to 6 pm
(Rio Rez Run in Bosque from 8 am to 9 am; NHCC campus opens at 9 am)
A full day of interactive art, education, wellness, and technology programs, this premiere event features a mix of contemporary and traditional activities coordinated by various organizations and professionals working with and within Indigenous communities. Activities include music, film, poetry, creative workshops, panel discussions, community conversations, health and fitness activities, a fashion show, vendors, technology demonstrations, interactive projects, and live art!
Most incredibly, every ticket sale makes a contribution to each partnering organization! REZILIENCE partners include The Heard Museum, Institute of American Indian Arts, SITE Santa Fe, WINGS of America, Rezonate Art, Working Classroom, NDNCraft.com, Immastar Productions, Harwood Art Center, and many more!
For more information, visit www.REZARTX.com or follow RezilienceArtX on Facebook.
$10; children 7 and younger free with a paying adult
Click here for more information on the REZILIENCE Indigenous Arts Experience: VOICE Concert.
Event Navigation
Related Events