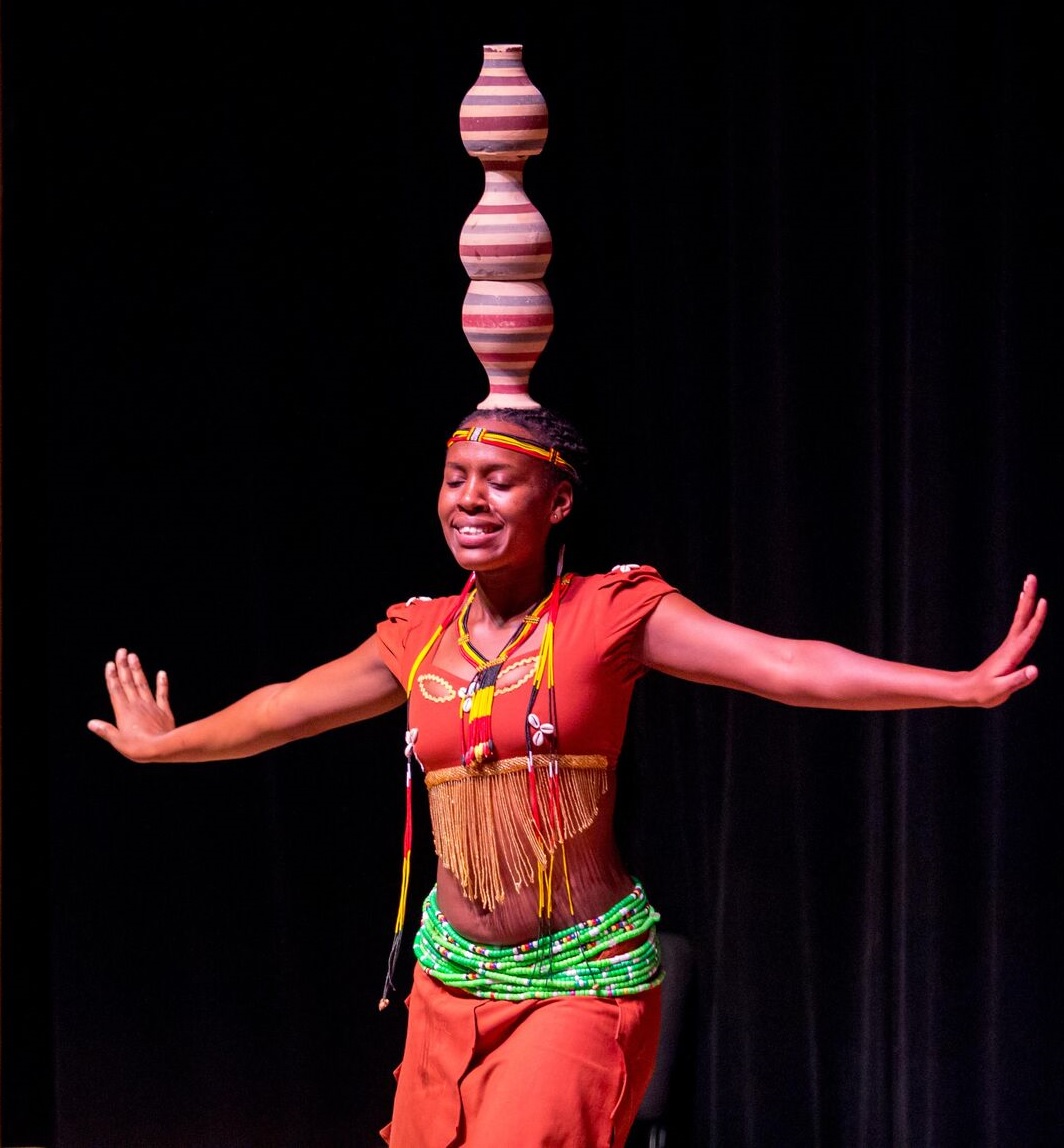 Revolutions Theatre Fest: And Then…?
March 13, 2020
All events at the NHCC through April 9, 2020 have been cancelled / postponed.
Please call the NHCC at 505-246-2261 for more information.
7 pm
Led by its world-renowned founder and director Dr. Rwangyezi Stephen, Ndere is a cultural development organization that specializes in Ugandan traditional music, dance, and drama. Ndere boasts a repertoire of over 40 different dances, hundreds of songs, and a wide variety of instruments. Masterpieces like Ekitaguriro, Bwola, Embaga, Mwaga, Agwara, Bakisimba/Nankasa/Mowogola, Runyege/Ntogoro, Ding Ding, Ekizino, Adungu, and Gaze make the troupe a true exemplar of Uganda and Africa. When you have seen Ndere, you have seen Uganda, and when you have seen Uganda, you have seen Africa.
Produced by Tricklock Company, the Revolutions International Theatre Festival welcomes performance companies from all over the globe to perform and connect across cultures and communities.
$27 w/ $9 discount for students, seniors and NHCC members
Thank you to our Performing Arts Season Sponsors Heritage Hotels and Resorts, the Albuquerque Journal and Southwest Airlines!
Event Navigation
Related Events