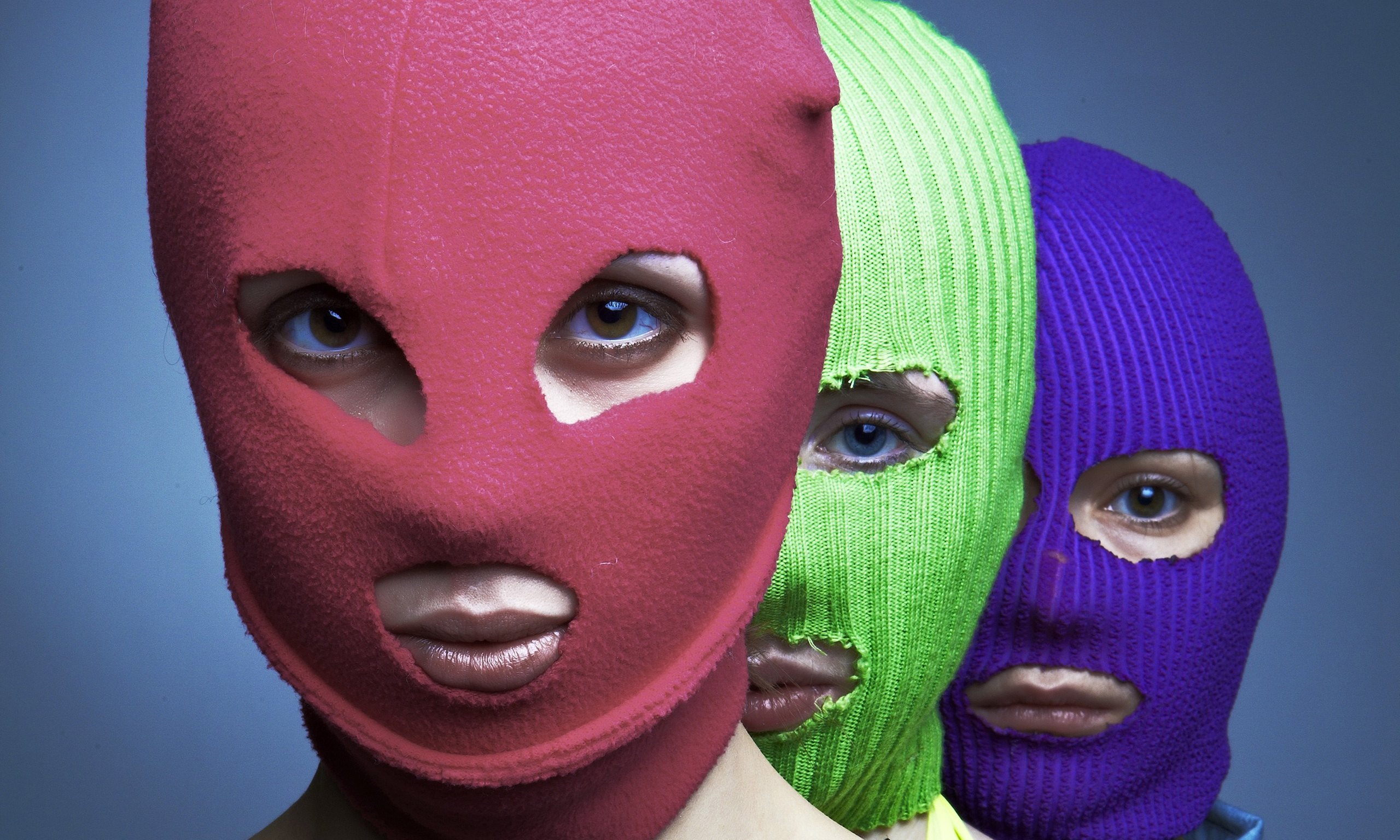 Pussy Riot-Revolution (Rental)
March 13, 2017
THIS EVENT IS SOLD OUT!
8 pm
Pussy Riot is a Russian all-female protest art collective based in Moscow. Founded in March 2011, it had a variable membership of approximately 11 women. They gained global notoriety when five members of the group staged a performance inside Moscow's Cathedral of Christ the Savior in 2012, which led to the extended imprisonment of three of the members.
In 2014-2016, Pussy Riot recorded and released several videos: "Putin Will Teach You To Love The Motherland,", "I Can't Breathe" (named for the last words that Eric Garner said as New York City Police held him to the ground in a chokehold), "Chaika," "Organs," and "Make America Great Again."
This performance will be the world premiere of Pussy Riot Theatre, who will perform the story of Pussy Riot.  The performance will be followed by a discussion and Q&A.
Approximate time of event: two hours including intermission.
$17, $22, $27
The title, content, photos/images and description for this event were provided to the NHCC by the organization renting the NHCC venue for the event. By serving as a venue and posting the event on its website, the NHCC is not endorsing any views expressed in the title or description of the event, nor is it endorsing the content of the event.
Event Navigation
Related Events