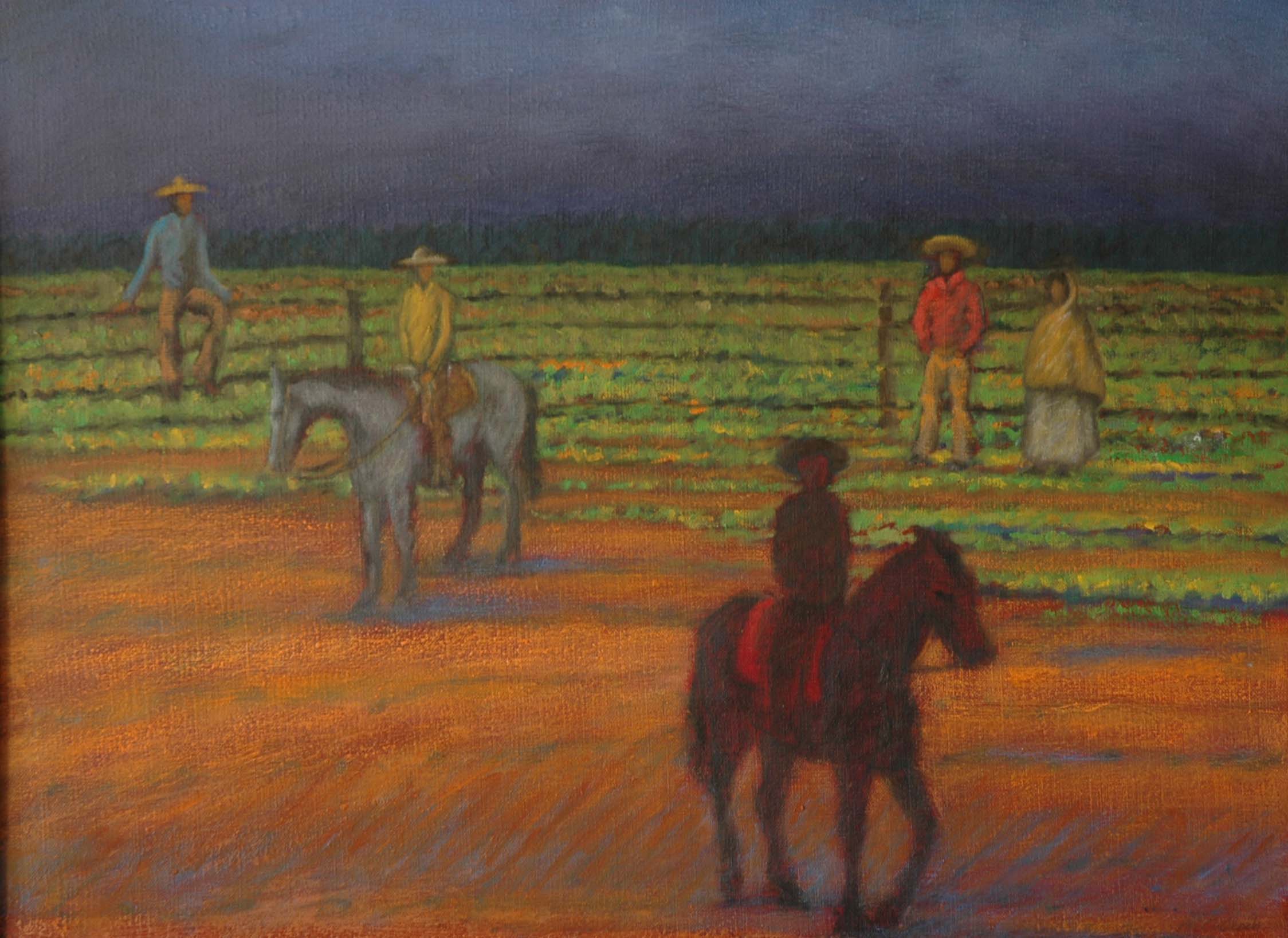 ¡Música del Corazón!—Mariachis y Flamencos: New Mexico's Beloved Stepchildren
November 22, 2020
3 pm
Free community event on the NHCC YouTube Channel HERE
On the wings of melody, rhythm, and poetry, ¡Música del Corazón! concerts, featuring new groups and different traditions each year, tell us as much about our past as about our future. The concerts honor the contributions of John Donald Robb, Sr., former dean of UNM's College of Fine Arts and a recognized music pioneer, and are dedicated in memory of his son, John Donald Robb, Jr., a driving force in the development of the UNM John Donald Robb Musical Trust.
The seventh annual John D. Robb, Jr. concert will be an online virtual presentation featuring Frank McCulloch, solo voice and guitar; La Mariachi, with Lorenzo Martínez, Larry Martínez, Miguel Ojeda, Joseph Santiago, and José Carrillo; and Flamenco artists Vicente Griego, Eloy Gonzales, and Javier Saume Mazzei.
There will also be a panel discussion led by UNM Distinguished Professor Emeritus Enrique Lamadrid with Marisol Encinias, Executive Director of the National Institute of Flamenco, and New Mexico State Historian Rob Martínez.
Enjoy New Mexico's talent presenting Mariachi and Flamenco with a Nuevomexicano twist, and learn about how these forms have developed to become part of our rich and ever-growing cultural heritage.
By most historical accounts, Mariachi and Flamenco first took root in the fertile musical landscape of New Mexico by the mid-twentieth century. Their intertwined music and dance have inspired the people and resonated deeply with us. What is it about Mariachis that inspires cultural pride and respect? Why do we identify with the defiance and cultural resilience of the Gitanos—the Spanish gypsies? After four generations, both traditions have fully naturalized here. At this point, we cannot imagine New Mexico without them. Mariachi has expanded beyond the regions of Jalisco and Michoacán to become a national treasure. The same is true of Flamenco as it spread from Andalucía to the north, and then to the world as a symbol of Spain. ¡Que vivan!
Event Navigation
Related Events