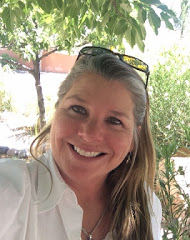 La Canoa: The Women of Local 890 and the Empire Mine Strike
October 20, 2018
2 pm
Please join Professor Kells as she examines "embodied rhetoric" in the Local 890 chapter of the International Union of Mine, Mill, and Smelter Workers of Hanover, New Mexico, who staged one of the nation's most effective groundbreaking strikes near Silver City from October 1950 to January 1952. The grievances of the Empire Zinc workers included racial discrimination in job duties and pay, toxic work environments, and inequitable power sharing between labor and management. The dramatic showdown, resulting in incarceration of forty-five women, seventeen children, and a six-month-old baby, shocked the nation.
Michelle Hall Kells is Associate Professor in the Department of English at the University of New Mexico where she teaches graduate and undergraduate classes in Rhetoric and Writing. Kells received the Lyndon B. Johnson Presidential Library Research Fellowship in 2008. Her recent book is Vicente Ximenes, LBJ's "Great Society,"and Mexican American Civil Rights Rhetoric (Southern Illinois University Press, 2018). Kells is also lead editor of Latino/a Discourses: On Language, Identity, and Literacy Education (Heinemann, 2004).
This event is part of the La Canoa lecture series, presented in partnership with the UNM Center for Regional Studies.
Event Navigation
Related Events