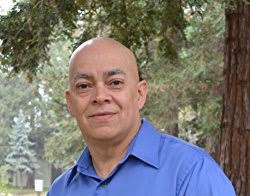 La Canoa: Patriots From the Barrio
November 17, 2018
2 pm
Please join us and author Dave Gutierrez for a presentation of his book Patriots from the Barrio.
Mr. Gutierrez will relate the true story of Company E 141st Infantry, the only all Mexican American U.S. Army unit in WWII. In September of 2017, Hollywood actor/producer Wilmer Valderrama obtained the film rights to the book.
Dave Gutierrez is a professional researcher, historical presenter, and writer. His articles have appeared in publications including American Legion and War History Online. Recognized by both the Texas Military Forces Museum in Austin and the El Paso Museum of History for his groundbreaking work on Company E, he also specializes in genealogical research, Mexican American history, and World War II studies. Dave and his family reside in San Jose, California.
This event is part of the La Canoa lecture series, presented in partnership with the UNM Center for Regional Studies.
Event Navigation
Related Events