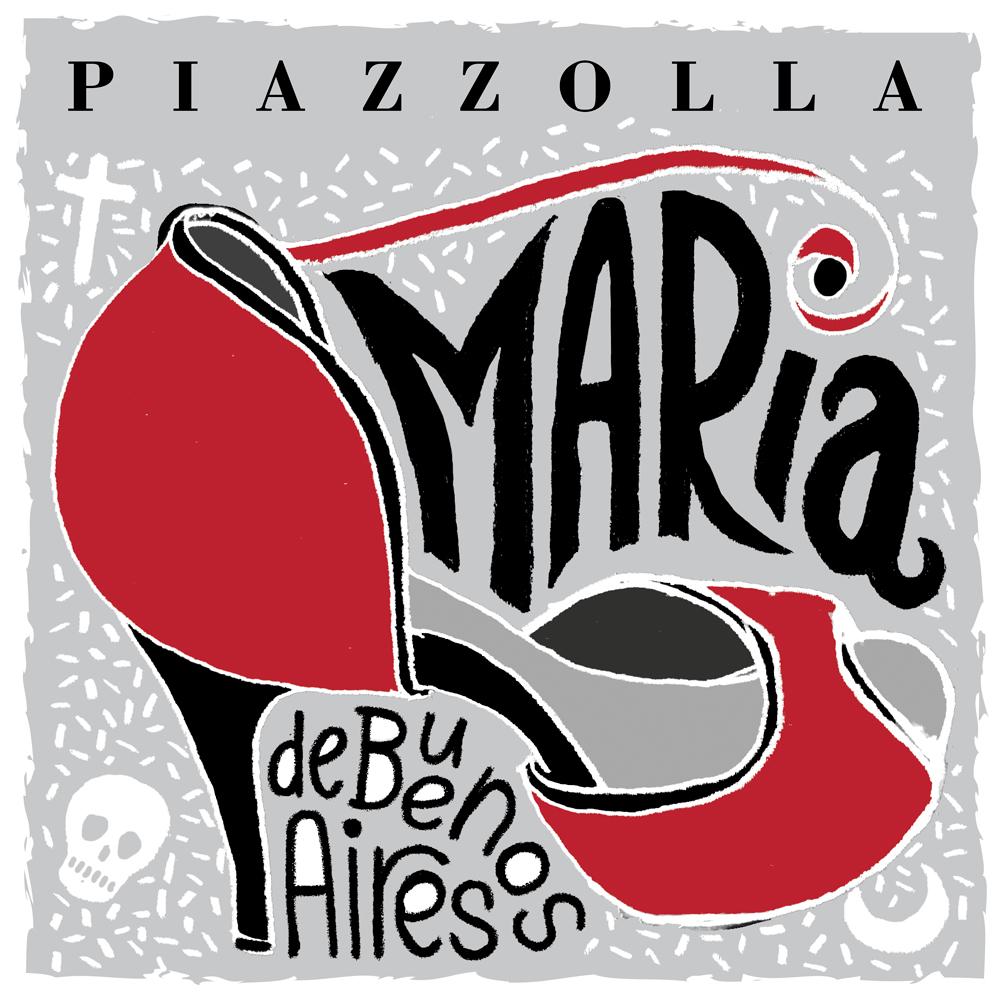 Inside Opera: María de Buenos Aires
January 30, 2019
5:30-7 pm
NHCC Library, History and Literary Arts Building
Opera novices and aficionados are invited to three free interactive presentations about  "María de Buenos Aires," Astor Piazzolla's extraordinary tango-opera. Over three Wednesday evenings, poet Valerie Martínez and conductor Oliver Prezant will lead you on a magical journey through the story, the libretto, the music, and the staging of this evocative work, which tells the story of María, a prostitute born in a poor suburb of Buenos Aires, who sleepwalks through life, death, the afterlife, and is reborn into "innocence." The music, by tango legend Ástor Piazzolla, is based on "nuevo tango," a genre that Piazzolla revolutionized by infusing Argentine tango with elements of jazz and classical music. Those who attend all three sessions will receive a 50% discount on tickets to a performance of the show, which runs from February 17-24 in the Journal Theater.
Dates and Topics:
January 23: Story, Text, and Context, with Valerie Martínez
Maria's Argentina: old tango bars, duende, crafting the libretto, signs and symbols, magical realism.
January 30: The Music, with Oliver Prezant
Astor Piazzola and Tango Nuevo, singing the story-setting the text, the music of character and situation.
February 6: Maria on Stage – "Operita" or Opera? with Oliver Prezant
Director's choice: blocking, lighting, sets, costumes. Maria in the land of musical theater and opera.
Register for the workshops HERE.
Valerie Martínez is currently the Director of History and Literary Arts at the National Hispanic Cultural Center. Santa Fe's second Poet Laureate, Valerie taught poetry and literature at the college/university level for 23 years. As a core artist and Executive Director of Littleglobe, Valerie worked in collaboration with the Santa Fe Opera Community Engagement Program to co-create two community-based operas: Memorylines: Voces de Nuestras Jornadas (2008) and the Santa Fe Bus Opera (2010).
Oliver Prezant has presented lectures and education programs for The Santa Fe Opera and Opera Southwest. He is the Music Director and conductor of the Santa Fe Community Orchestra, and the Artistic Advisor to the ArtWorks Program, which provides arts education workshops for Santa Fe Public Schools students and teachers. He was on the faculty of the Contemporary Music Program at the College of Santa Fe and Santa Fe University of Art and Design.
Event Navigation
Related Events