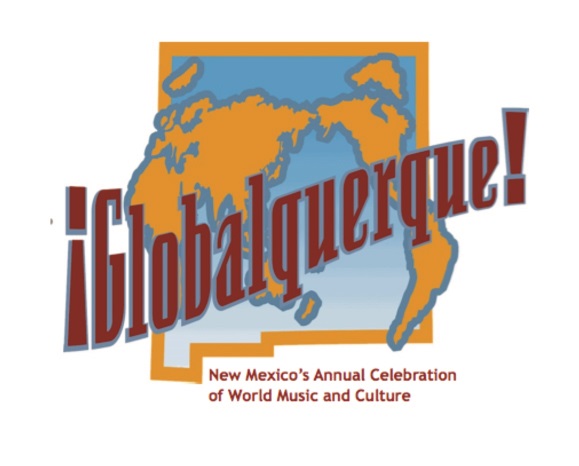 ¡GLOBALQUERQUE!
September 21, 2018 - September 22, 2018
The advance 2 Day Passes are off line. They will be available at the gate starting at 4 pm. Grounds open at 4 pm for performances that will start at 6:20 pm and run until at least 11:40 pm 
¡Globalquerque!, New Mexico's 14th Annual World Music & Culture Celebration returns to the National Hispanic Cultural Center on September 21 and 22, 2018. This year's festival will bring three stages of music from five continents over two nights. Relax in the intimate courtyard setting of the Fountain Stage, enjoy larger bands in the state-of-the-art 691-seat Journal Theater, or dance to groove heavy world music on the plaza's outdoor Festival Stage. The National Hispanic Cultural Center is located at 1701 Fourth Street SW in Albuquerque, New Mexico.
The Global Fiesta is a free, fun-filled day packed with educational workshops, activities and performances created in collaboration with the NHCC's Education Department and geared towards both children and adults.
For updates on this year's stellar line-up, visit ¡Globalquerque!
Early Bird special (through July 23rd): $32 adults, $16 children 15 and under for one day, September 21 OR 22; $47 adults, $25 children 15 and under for two days, non-transferable
Advance tickets: $37 adults, $19 children 15 and under for one day, September 21 OR 22; $59 adults, $30 children 15 and under for two days, non-transferable
Day of show: $42 adults, $19 children 15 and under for one day, September 21 OR 22; $69 adults, $35 children 15 and under for two days, non-transferable
Related Events