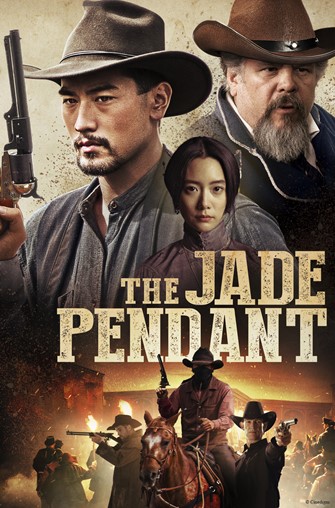 ¡Globalquerque! International Cinema Series: The Jade Pendant (China/U.S.)
September 21, 2019
2 pm
In September, the Bank of America Free Thursday Film Series showcases the ¡Globalquerque! International Cinema Series, presented in partnership with ¡Globalquerque!, New Mexico's Fifteenth Celebration of World Music and Culture, returning to the NHCC on September 20 & 21. Most films in the series are from countries whose artists are represented in this year's festival.
The Old West becomes a battleground for power and revenge in this gripping epic based on true events. Fleeing an arranged marriage in China, a young Chinese woman finds herself on a boat to America. When she arrives in California, she signs a contract to work as a "flower girl," and meets an American-born Chinese cook whose father works on the Transcontinental Railroad. Their love story is set against the lynching of 18 Chinese immigrants in Los Angeles in 1871.
2017; directed by Po-Chih Leong; English; 106 minutes; not rated.
Free ticketed event; tickets available one hour before show
Event Navigation
Related Events