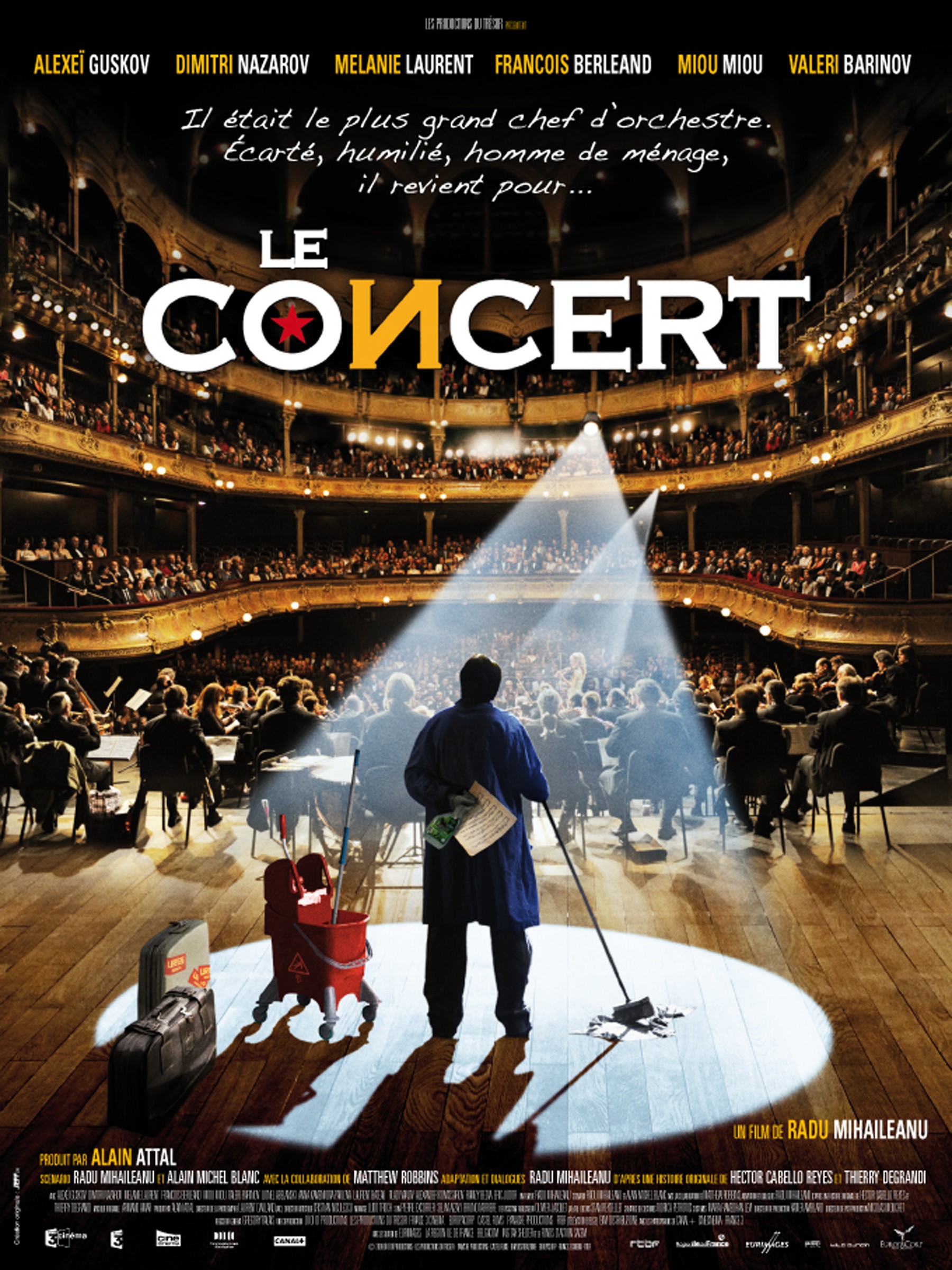 ¡Globalquerque! International Cinema Series: The Concert/Le Concert (France)
September 21, 2019
12 pm
In September, the Bank of America Free Thursday Film Series showcases the ¡Globalquerque! International Cinema Series, presented in partnership with ¡Globalquerque!, New Mexico's Fifteenth Celebration of World Music and Culture, returning to the NHCC on September 20 & 21. Most films in the series are from countries whose artists are represented in this year's festival.
Thirty years ago, Andrei Simoniovich Filipov was the conductor of the illustrious Bolshoi orchestra until he was fired for using Jewish musicians. Now he works as a janitor at the Bolshoi and drinks too much. But when he intercepts an invitation for the orchestra to perform at the Chatelet Theater in Paris, he masterminds a plan to gather together his own Bolshoi to go in their place and make a triumphant return to the music scene. With his former Jewish and Gypsy musicians at his side, Andrei sets off for Paris to fulfill his destiny and return to his glory as a great conductor.
2009; directed by Radu Mihaileanu; French & Russian with English subtitles; 107 minutes; rated PG-13.
Free ticketed event; tickets available one hour before show
Event Navigation
Related Events