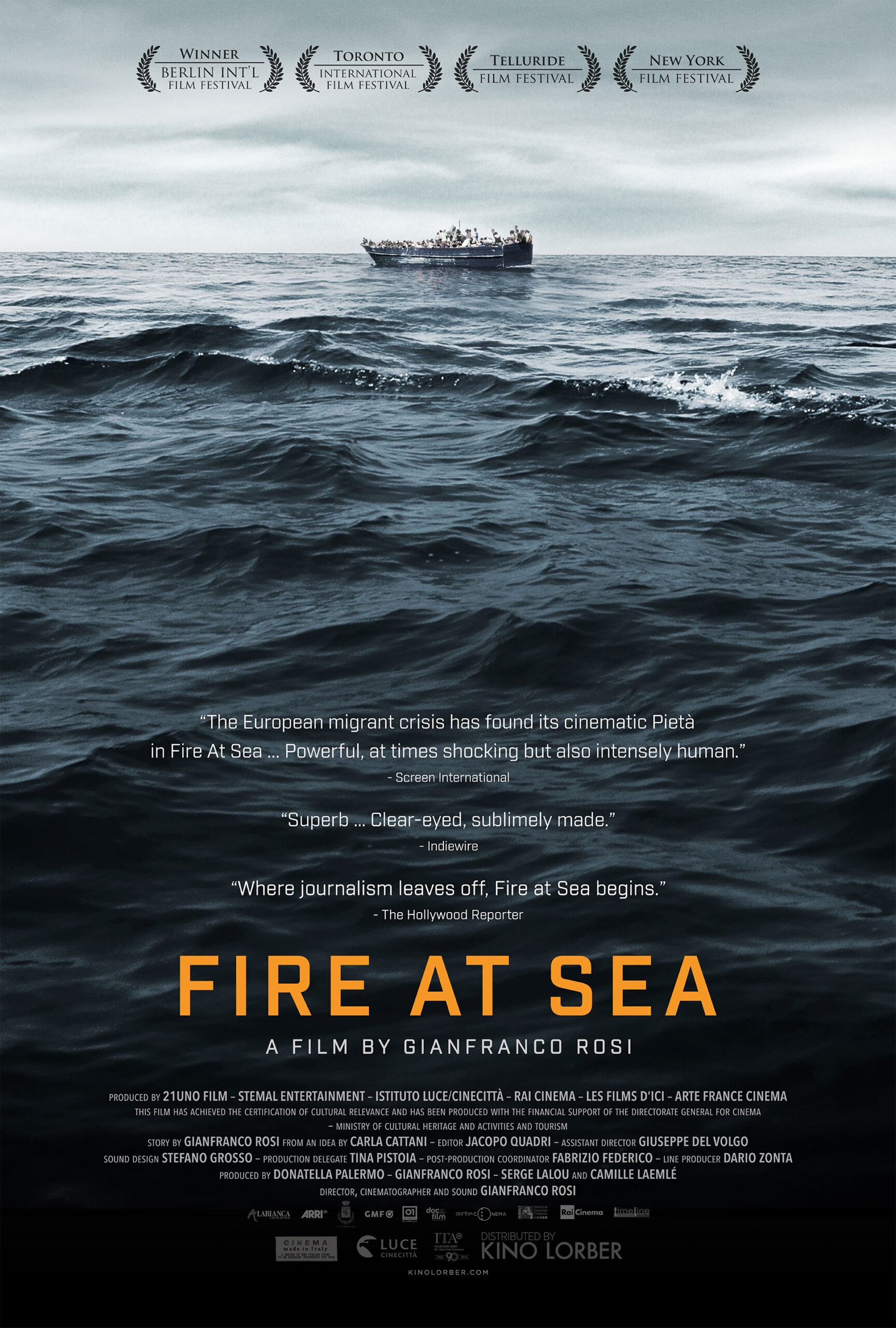 ¡Globalquerque! International Cinema Series: Fire at Sea/Fuocoammare (Italy)
September 26, 2019
7 pm
In September, the Bank of America Free Thursday Film Series showcases the ¡Globalquerque! International Cinema Series, presented in partnership with ¡Globalquerque!, New Mexico's Fifteenth Celebration of World Music and Culture, returning to the NHCC on September 20 & 21. Most films in the series are from countries whose artists are represented in this year's festival.
This searching, Oscar-nominated documentary about the European immigration crisis focuses on the Mediterranean island of Lampedusa, 150 miles south of Sicily, where thousands of people arrive each year from Africa and the Middle East en route to the continent. Four hundred thousand have landed on the island over the past two decades; fifteen thousand have died on the way. Fire at Sea contrasts the daily life of the native islanders, particularly the bucolic childhood of 12-year-old Samuele, with the danger, misery, and death confronting the refugees who attempt to make their way across the Strait of Sicily. Through extended observation rather than narrative explanation, it shows how the normal and mundane can exist side-by-side with the horrific and tragic.
2016; directed by Gianfranco Rosi; Italian with English subtitles; 114 minutes; not rated.
Free ticketed event; tickets available one hour before show
Event Navigation
Related Events