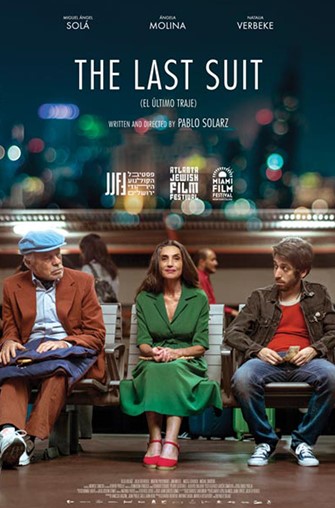 Film: The Last Suit/El último traje
February 13, 2020
7 pm
At 88, Abraham Bursztein is seeing his place in the world rapidly disappear. His kids have sold his Buenos Aires residence, set him up to move to a retirement home, and disagree on how to handle his fading health. But Abraham survived the Holocaust, made a successful life in a foreign land, and isn't about to quietly fade away. Instead, he plots a secret one-way trip to Poland, where he plans to find the Christian friend who saved him from certain death at the end of World War II, and to keep his promise to return one day.
Presented as part of the Bank of America Free Thursday Film Series.
2017; Pablo Solarz; Spanish/Yiddish/German/Polish with English subtitles; 91 minutes; not rated.
Free ticketed event; tickets available one hour before show
Event Navigation
Related Events