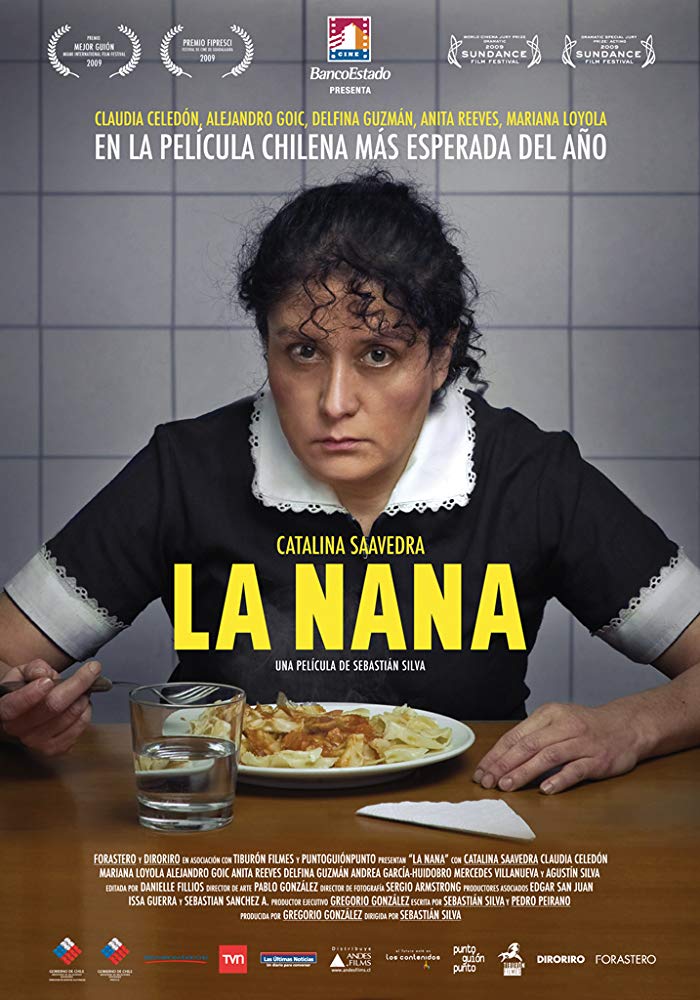 Film: La Nana/The Maid
August 29, 2019
6 pm
Please note that a pre-screening conversation about the film, led by Dr. Elizabeth Hutchison, will begin at this time. The film will be shown at 7 pm
Raquel has worked as a live-in, uniformed maid for a well-to-do family in Santiago, Chile for over 20 years. Now 41, she is part of the family in some ways, as emotional attachments—both positive and negative—attest, but in others remains apart, even expendable. When her employers decide that she needs help and hire an additional maid, Raquel feels that she must fight for her place in the household. Her "guerrilla war" against a series of newcomers reaches increasingly audacious heights, until someone quite different turns up and Raquel's world begins, very gently, to expand.  La Nana, described as a "microcosm of Latin social hierarchy," also focuses on one woman's journey to free herself from a mental servitude of her own making.
2009; Sebastián Silva; Spanish with English subtitles; 135 minutes; not rated.
Free ticketed event; tickets available one hour before show
This film, rescheduled from March 2019, is presented in partnership with Women's International Study Center (WISC) as part of the Bank of America Free Thursday Film Series. Dr. Elizabeth Hutchison, WISC Fellow-in-Residence, will introduce the film and lead a discussion with representatives of other community organizations, beginning at 6 pm, prior to the screening. Please join us for refreshments and further conversation in the lobby afterwards!
Event Navigation
Related Events