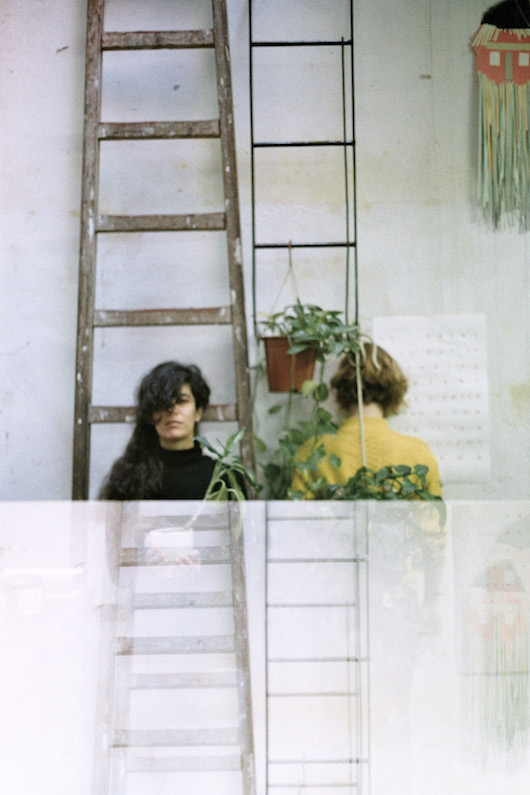 Film: FIVER, La mirada de ellas, 10 años de cinedanza en España: Kinxi
October 25, 2021
12 pm
Begins Monday, October 25 until 12 pm on Sunday, October 31
On the Instituto Cervantes Vimeo Channel Here
In Kinxi, only three minutes in length, the ensemble Piña (Sara Fontán and Clara Tena) transport the audience to the essence of cinedance. "To end up eating kimchi is to eat quiche Lorraine in a Chinese bar."
2012; 3 minutes; not rated.
Free community event
In October, Instituto Cervantes is collaborating for a third year with FIVER (Festival de Cine, Danza y Nuevos Medios) to present a cycle of short films: La mirada de ellas: 10 años de cinedanza en España, curated by FIVER director Samuel Retortillo. The screenings are among the activities celebrating the tenth anniversary of Baila España, held annually in the city of Bremen, Germany. FIVER, an international platform for the support, production, and exhibition of film and dance, promotes choreographic-audiovisual creation through the professionalization of the "cinedance" genre. The 2021 retrospective features ten short films directed by women selected as recipients of, or finalists for, awards by FIVER between 2012 and 2021.
FIVER (all films available for viewing October 25-31):
* Kinxi (Sara Fontán & Clara Tena, codirected by Anna Rubirola, 2012)
* Caballo negro (Tuixén Benet, 2013)
* Europe Endless (Ana Cembrero, codirected by Jorge Piquer, 2014)
* Fuego lento (Elena Castilla, 2015)
* Atma (Carla Subirana, 2016)
* Da mopa (Sevillanas electrónicas) (María Teresa García, 2017)
* Inside, inhabited landscapes (Carmen Porras, 2018)
* Sinfonía del cuerpo (Mónica Ruiz van Hattem, 2019)
* Inside/Outside (Carolina Romillo, 2020)
* Vals y rumba (Laura Delgado, codirected by Eduardo Rodríguez, 2021)
Event Navigation
Related Events