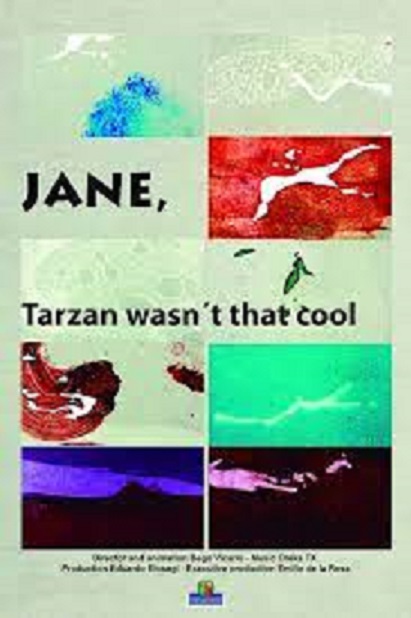 Film: Creadores de animación para el siglo XXI: Jane, Tarzán nez zen horren gua
December 3, 2021
12 pm (available for 48 hours)
On the Instituto Cervantes Vimeo Channel Here
Begoña Vicario's Jane, Tarzán nez zen horren guay (Jane, Tarzan Wasn't So Cool) was created by a collective of 20 young Basque artists, coordinated by the director. It reinterprets the famous scene from Cedric Gibbons' 1934 film Tarzan and His Mate in which Tarzan and Jane swim together.
2016; no dialogue; 3 minutes; rated G.
Free community event
In collaboration with Mujeres y Cine (MYC), Instituto Cervantes presents six short animated films for adults, created by an intergenerational group of female directors who have found freedom of self-expression in the immense possibilities offered by diverse animation techniques.
Creadores de animación para el siglo XXI: Film Schedule
* November 30: Amore d'inverno (Isabel Herguera, 2015)
* December 3: Jane, Tarzán nez zen horren guay (Begoña Vicario, 2016)
* December 7: Lursaquak (Izibene Oñederra, 2019)
* December 10: Patchwork (María Manero, 2018)
* December 14: Yo (Begoña Arostegui, 2020)
* December 17: ¿Dónde estabas tú? (María Trénor, 2020)
* December 21: Esfinge urbana (María Lorenzo, 2020)
All titles will be available on the Instituto Cervantes Vimeo channel for 48 hours, starting at 12 pm on the day on which they are scheduled for viewing.
Event Navigation
Related Events