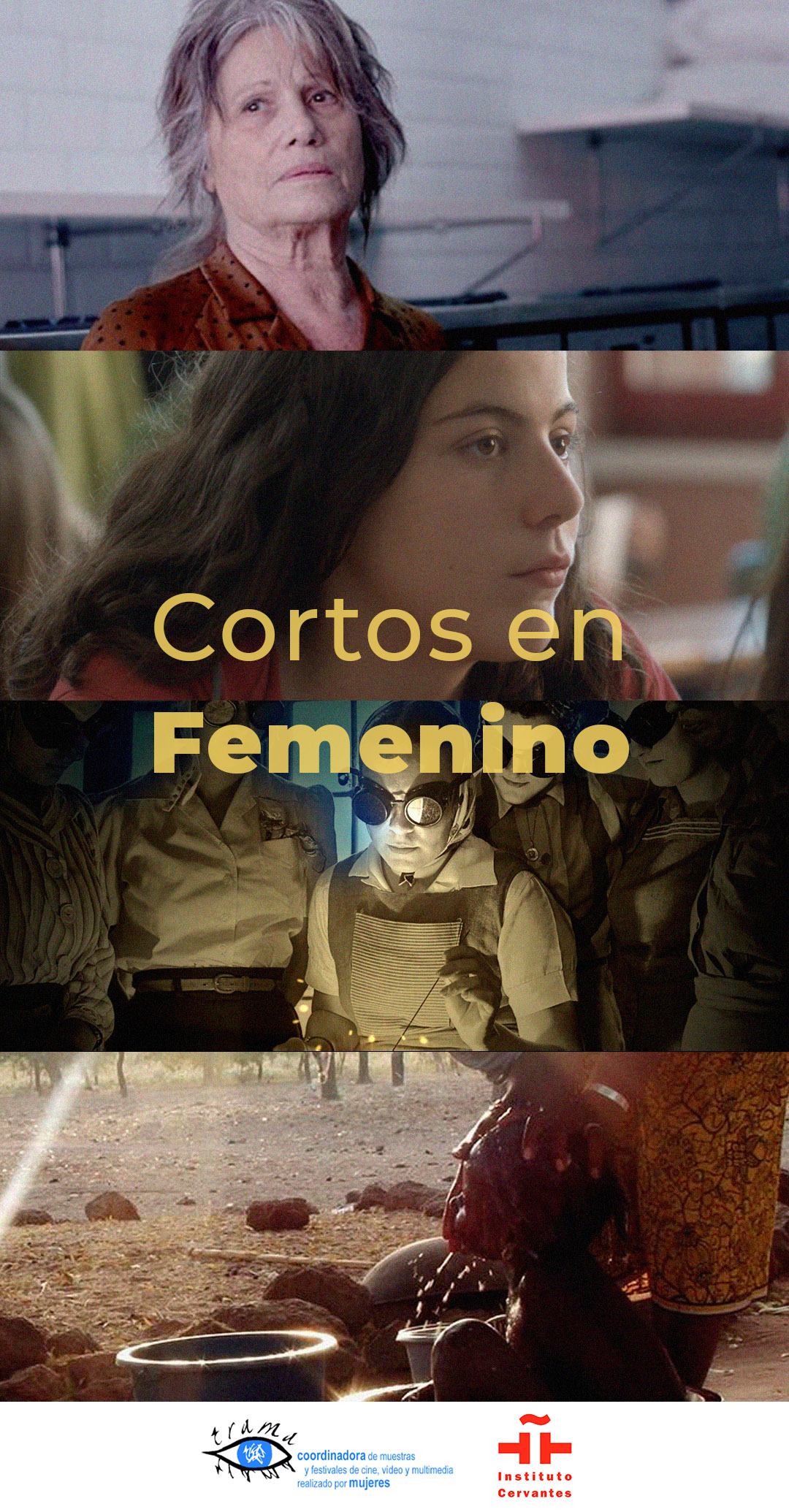 Film: Cortos en Femenino Film Series: Quand j'étais petit
December 28, 2020
12 pm
Online screening will be available on the Cervantes Institute's Vimeo channel for 48 hours, starting at 1 pm on Monday, December 28, 2020.
Instituto Cervantes Vimeo Channel Here
Free
Instituto Cervantes-Albuquerque and the NHCC present the Cortos en femenino film series during the month of December, a month dedicated to cortometraje (short subjects) with "[ED+C] El día más corto"—the shortest day of the year in the Northern hemisphere. Designed by Trama, coordinator of women's festivals in Spain, the series celebrates the talented female directors working in this format with screenings of four very different short films—two dramatic works, one documentary, and one montage.
Elena Molina's documentary Quand j'étais petit is the story of N'Sele Malone, as well as the story of childhood in many African countries, where violence and helplessness are often unavoidable. Now one of the most renowned puppeteers in West Africa, Malone uses the marionettes that he constructs in his Burkina Faso workshop to free and transform his early memories. The film is a fable illuminating the future, through the magic of the story and the timeless ability of stories to teach us how to live and grow.
2015; French with English subtitles; 12 minutes; not rated.
Instituto Cervantes Vimeo Channel Here.
Cortos en Femenino Film Series:
* Dúctiles (2018; Spain; Marisa Benito; Spanish; 3 minutes)
* Centrifugado (2018; Spain; Mireia Noguera; Spanish; 11 minutes)
* No me despertéis (2018; Sara Fantova; Euskera & Spanish; 21 minuets)
* Quand j'étais petit (2015; Elena Molina; French; 12 minutes)
Event Navigation
Related Events