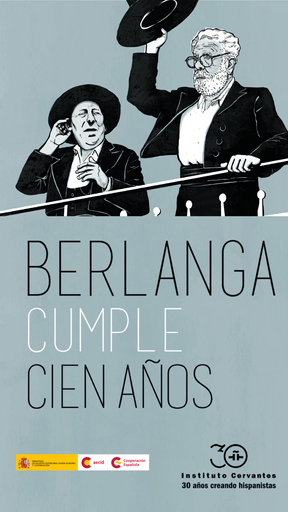 Film: Berlanga cumple cien años, Plácido
June 18, 2021
12 pm (MST)
Available for 48 hours
Instituto Cervantes Vimeo Channel HERE
In Berlanga's 1961 film Plácido, an impoverished truck driver in rural Spain becomes involved in a Christmas Eve "Invite a poor person to dinner" event sponsored by a cookware manufacturer. The fast-paced, darkly comic farce takes a satirical look at the true meaning of charity, contrasting charity from the head—the cold, calculated kind practiced by a hypocritical upper class—with charity from the heart.
Spain; 1961; Spanish with English subtitles; 85 minutes; not rated.
Free community event
Luis García Berlanga is one of the most renowned directors in the history of Spanish cinema. His long and fruitful film career, his unmistakable creative hallmarks, his corrosive humor, and his work in directing some of the great classics of the 20th century all merit the tribute of this on-line film series, presented on the centenary of his birth. In June, Instituto Cervantes showcases four films that represent the trajectory of Berlanga's career and demonstrate his evolution as a filmmaker.
Berlanga cumple cien años: Film Schedule
June 4: Esa pareja feliz (Luis García Berlanga & Juan Antonio Bardem, 1951)
June 11: Calabuch (Luis García Berlanga, 1956)
June 18: Plácido (Luis García Berlanga, 1961)
June 25: Patrimonio nacional (Luis García Berlanga, 1981)
Related Events