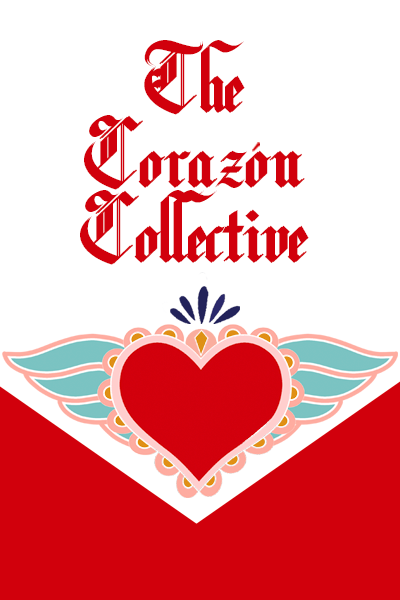 El Arte de la Palabra Reading: The Corazón Collective
June 22
6:00 pm: Reception & Book-signing
6:30 pm: Readings begin

Join us for a reading and book-signing event featuring members of the Corazón Collective! The Corazón Collective is a collective of female and nonbinary writers, poets, and educators from Texas and California who will be offering workshops and readings in El Paso and New Mexico this June. This event is part of the NHCC's El Arte de la Palabra program.
Free Community Event. Please register below or call the NHCC Welcome Center at 505-724-4771 for assistance.
This program is generously supported by AARP New Mexico.
Carmen Calatayud is a poet and nonfiction writer whose work has appeared in print and online. She is a Larry Neal Poetry Award winner and a Virginia Center for the Creative Arts fellow.
ire'ne lara silva is the author of four poetry books among other publications, and the recipient of a NALAC grant, the Alfredo Cisneros del Moral Award, and the Texas Institute of Letters Shrake Award for Best Short Nonfiction, among other accolades.
jo reyes-boitel l is a poet and playwright whose hybrid opera was chosen as a finalist for Guerilla Opera's 2022 annual virtual festival. Along with their two books, their work has appeared in numerous publications.
Angelina Sáenz is an award-winning author and poet whose debut book of poetry was recently published. Her poems have been published in many journals and she is a Macondo Writer's Workshop Fellow.
Jen Yáñez-Alaniz is a poet, scholar, educator, activist, and Pushcart Prize nominee for her poetry. She is currently working on a critical biography of Carmen Tafolla and her poems have appeared in a variety of publications.
Reserve Here
Event Navigation
Related Events