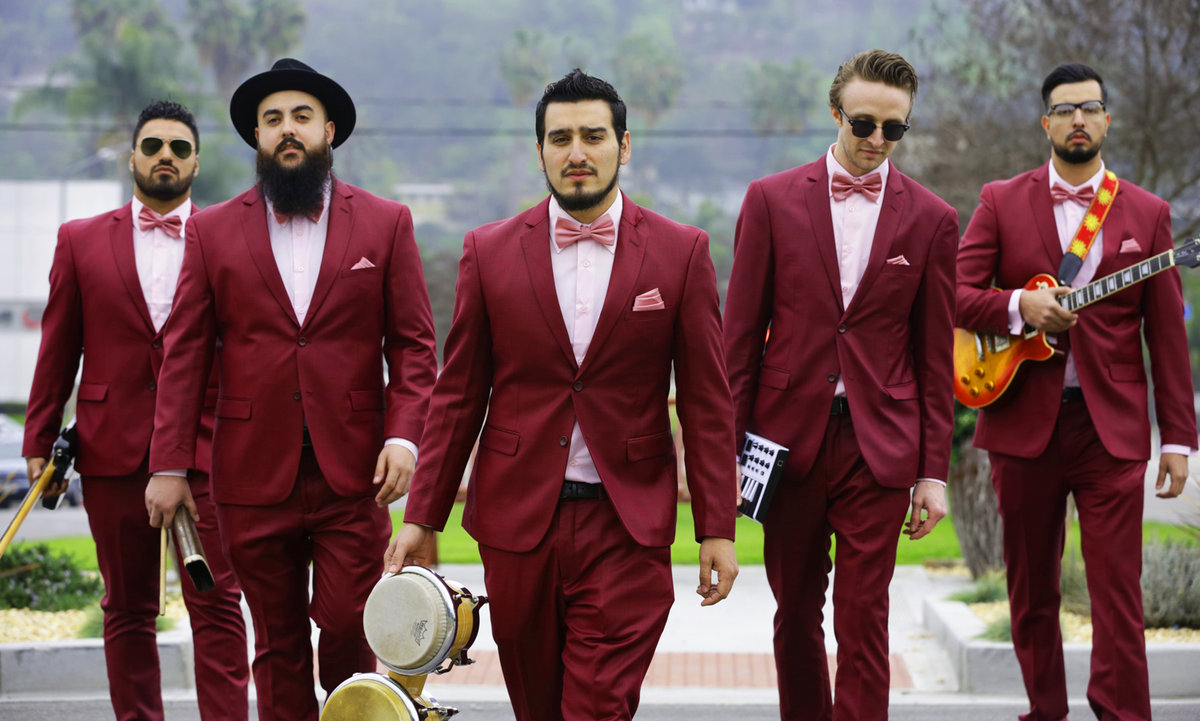 Domingos en Arte: La Chamba
July 1, 2018
7:30 pm
With roots in East and South Central Los Angeles, La Chamba is driven by electric guitar that fuses '60's psychedelic-inspired surf-pop from Peru with Afro-Latin rhythms. "Chamba," literally meaning "work," is a word used throughout the barrios of Latin America to describe one's hustle. The band's sound pays homage to the melodies and grooves of Peruvian Chicha music popular among the working classes of Lima and the Amazon. La Chamba encourages folks to let loose and release their grind on the dance floor—their audience is as much a part of the performance as they are.
Domingos en Arte, a summer music and dance series presented by Melaza Music, AMP Concerts, and the National Hispanic Cultural Center, is a family-friendly summer event on Sundays in NHCC's charming Patio Courtyard that features live music by a wide range of Latino artists, drinks, and delicious Latin cuisine. The NHCC's newest on-campus restaurant—La Fonda del Bosque—will be offering unique themed dinners before each concert and providing a cash bar and tapas throughout the night.
$13 in advance, $18 day of show
  Thank you to our Domingos en Arte media sponsor Telemundo 2 Kasa!
Domingos en Arte is part of New Mexico Culture Squared (NMC2), a NM Department of Cultural Affairs (DCA) project to build and manage partnerships between DCA institutions and cultural organizations that will enhance the impact, effectiveness, attendance, and visitor experience of exhibits and programs of DCA entities. Under the management of AMP Concerts, NMC2 will create programs in collaboration with State Historic Sites, DCA Museums and various cultural organizations with the goal of increasing public programs statewide and promoting New Mexico as a destination for arts and culture.
This is a rain or shine event.
Related Events